Mike & Mike's Dream Final Sweepstakes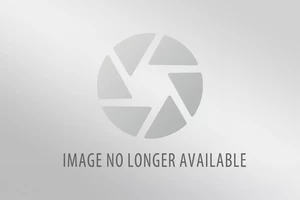 Listen for the winning word on Mike and Mike on 97.3 ESPN, the only station in the Delaware Valley where you can hear Mike and Mike, for a chance to win a trip to the NBA Finals!
Just for listening to Mike and Mike, you could win a trip to every game of the NBA Finals!
Mike & Mike want YOU to experience the NBA Finals 2017! Be listening now through May 26th for your chance to win the "Mike & Mike Dream Finals" sweepstakes, presented by Dell for Small Business.
Now through May 26th, the "winning word" will be revealed live twice daily during Mike & Mike broadcasts. Listeners can enter to win by texting 777000 or enter the word here by 1 p.m. ET with the daily winning word given during that day's broadcast.
Three Grand Prizes
For the first time ever, Mike & Mike will give away a different grand prize package each week of the campaign. Each grand prize will feature a unique, one-of-a-kind fan experience at an NBA Finals 2017 game. One winner will be selected each week of the three week national campaign, for a total of three Grand Prize winners.  The Grand Prize packages will include:
·         Week 1 – Winner goes to all games of the NBA Finals 2017, for up to 7 games in total;
·         Week 2 – Winner and seven friends to attend one NBA Finals 2017 Game;
·         Week 3 – Winner attends one NBA Finals 2017 Game with $7,000 cash in-hand.
For more information, visit MikesContest.com/Finals.
Mike & Mike is broadcast locally from 6-10am, Monday – Friday, on 97.3 ESPN.