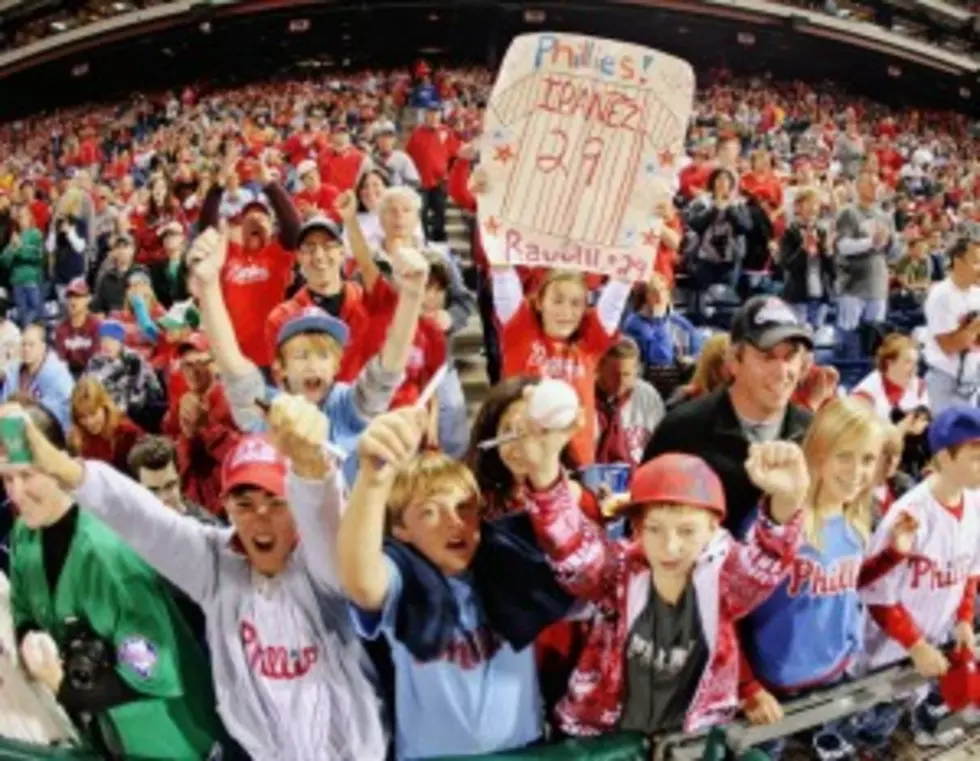 How the Phillies Can Compete With the Yankees
This had to be coming up eventually. And it would have, in 2015, when the Phillies' TV deal with Comcast SportsNet Philadelphia expires, prompting the obvious "what's next?" question.
(Click here to listen to Matt Gelb discuss the Phillies TV Network deal.)
Which president David Montgomery has already, per the Philadelphia Inquirer: ""We will see. Right now, we're enjoying tremendous popularity. We would hope our friends at Comcast would see that as well. I'm sure they will."
Basically, he's planting the semantical seed that the team deserves more than the reported $24 million in monies received from its deals with Comcast and MyPHL. And why wouldn't it? With 204 consecutive home sellouts and ad and merchandise sales enough to support the sport's third-largest payroll, why wouldn't the Phillies jockey for more?
Especially if the market proves permissive. On the 2011 season, the Phillies averaged a 9.12 Nielsen TV rating. (Not bad, especially not for a near-everyday sport rife of drama like baseball.) Now, if the San Diego Padres, reportedly on the precipice of a 20-year deal with Fox Sports in the neighborhood of $1.5 billion, can cash in with one-third of Philadelphian ratings, the sky seems ceilingless for what the Phillies stand to earn.
And it should prove sustainable. Matt Gelb of the Inquirer also reports that the team's local TV draw has climbed for nine straight baseball years, for a total of 176 percent, according to Sports Business Daily. (San Diego's home viewership actually dipped in 2011, some 41 percent.)
Gelb's projection? Around $5 billion, which might come sooner than 2015, assuming Comcast re-ups the Phillies well before the current deal expires. And that's the projected profit potential of an agreement with a local network, not actually owning and operating and enjoying a network, as do the Yankees and the $400 million p.a. inflows from their 34 percent owned YES Network, which you'd figure a possibility for a top four market like Philadelphia.
Maybe the scariest part of this whole thing?
Writes Gelb: "Despite a possible deal being four years away, that sort of money can drive decision-making now."
No, no --- you're totally right. That on-the-horizon romanticizing is what drove the Dodgers through the ground.
That said, here's to hoping the Phillies don't go all Lehman Brother with the team's payroll without the security of future cash streams.