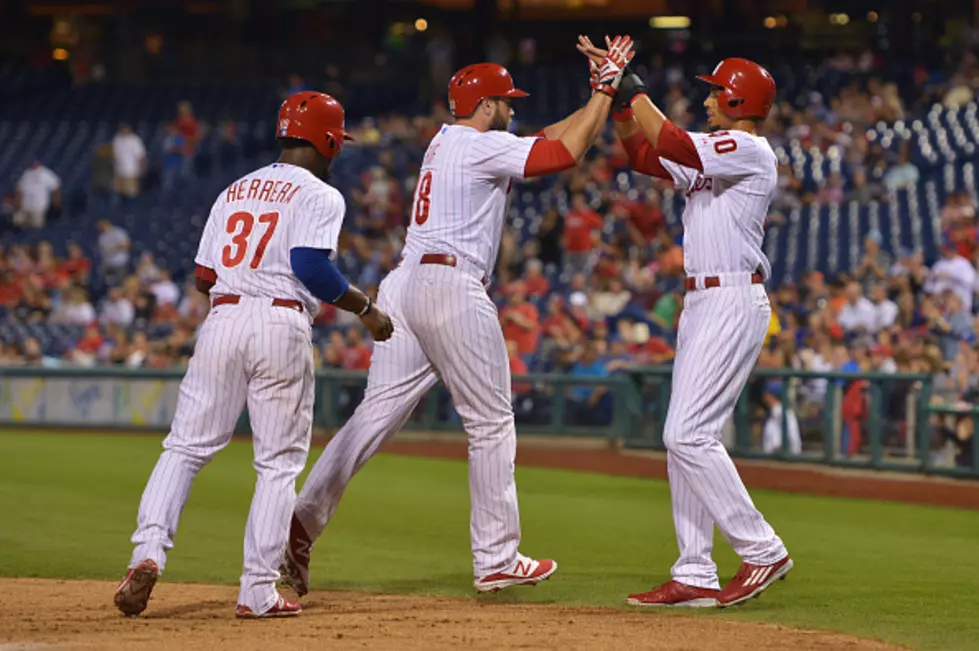 Olney: In 3-4 Years Phillies Going To Be Monster Team
Drew Hallowell/Getty Images
While 2016 may be the first "official" rebuilding year for the Phillies, fans know that the future is bright with prospects like J.P. Crawford, Nick Williams, and Andrew Knapp in the minor leagues.
But ESPN Baseball Analyst Buster Olney says there are more reasons to be positive about the direction the Phillies are headed in:
"The Phillies, to me, are in 2016 where the Cubs were in 2012 where they're putting together what looks to be an excellent group of prospects....On top of that, here's why in my opinion in 3 or 4 years the Phillies are going to be an absolutely monster team. You do not see the type of payroll flexibility the Phillies are building and creating for themselves going into a year, probably in the Fall of 2018, which will be the greatest Free Agent class in history. When the Phillies are ready to take that next step they're going to have more money available than any other team to go after the likes of Bryce Harper or Matt Harvey or Jose Fernandez or Clayton Kershaw or Manny Machado. They're going to be in a great position to go out and reach and get veteran players when they're ready to take that next step."
Checkout what Olney had to say about Ryan Howard's future along with who are his contenders in the National and American Leagues in 2016