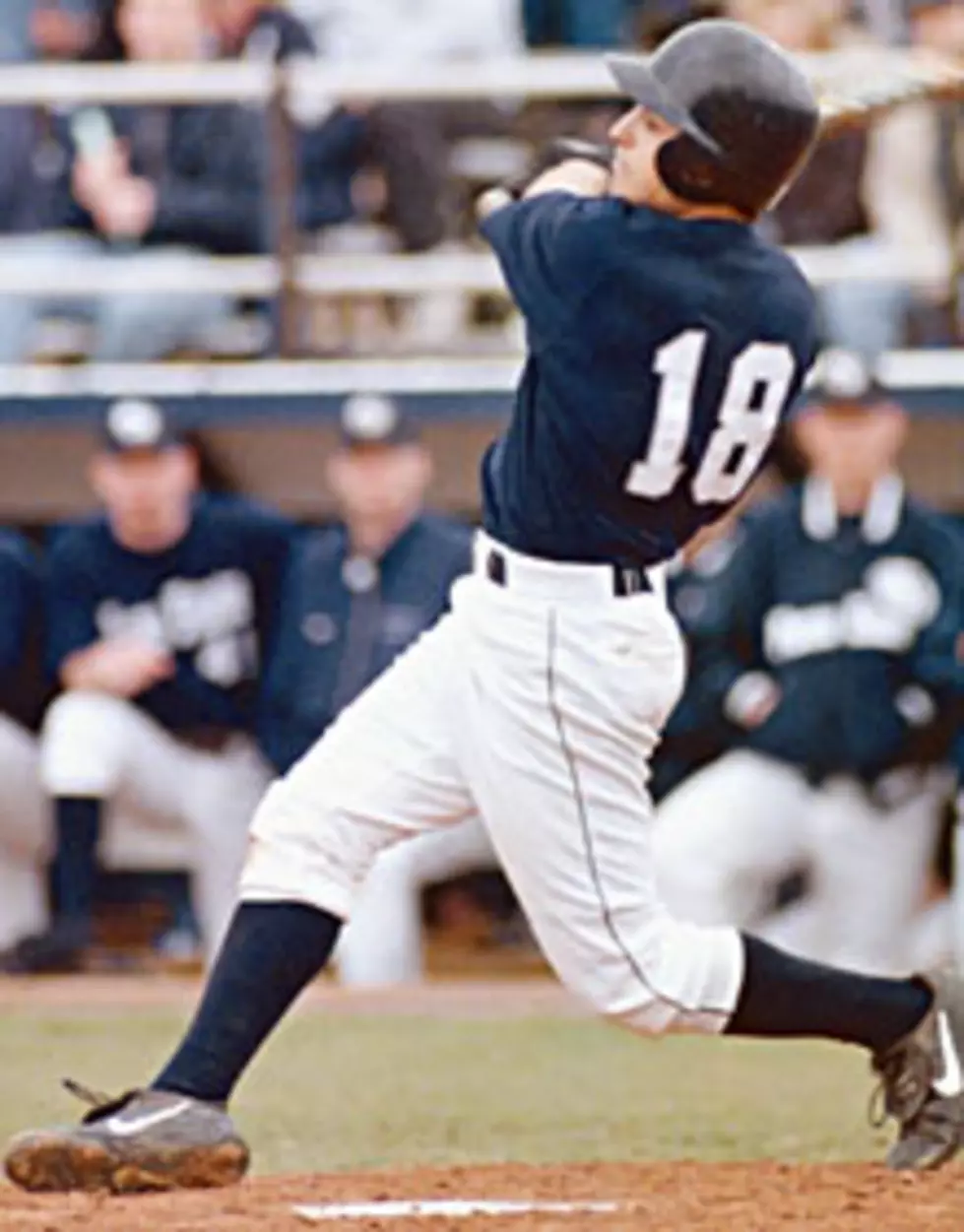 Absecon's Mike Campo Named to Penn States All-Time Baseball Team
(Photo Cr: Manoj Kalava)
In 2009 South Jersey baseball was really put on the map when the Los Angles Angles selected MIllville high school star Mike Trout.
Since that time, Trout has not only had a successful Major League Baseball career, he has become arguably its best player, and is tending on becoming a future Hall of Famer.
However, there was some very talented players who stepped on the diamond before Trout gained notoriety for the South Jersey baseball community,.
One of those players was 1995 St. Augustine Prep Alum Mike Campo, from Absecon, NJ.  Campo, who ironically signed a free agent contract with the Anaheim Angels back in 2000 was a speedy outfielder, who had a 41-game hitting streak and hit .425, scored 83 runs, knocked in 48 runs and belted six home runs as a senior at Penn State.
Mike Campo played a large role for arguably the most successful Penn State squad in school history.

In 2000, the Nittany Lions reeled off a school record 45 wins as they advanced to a NCAA Super Regional for the first time in school history.

Campo put together one of the best overall campaigns in the NCAA that season. He was named the Big Ten Player of The Year as he posted a .425 batting average and 83 runs scored. The 2000 season also saw him record the nation's longest hitting streak which stood at 41 games.

He was signed as an undrafted free agent by the Anaheim Angels where he played five seasons of minor league baseball.
Full disclosure, I played against Mike when we were younger, and I can honestly say, he was one one of the best athletes in the area. He had tremendous speed as he patrolled centerfield for the Hermits, and it was nearly impossible to get a fastball by him.
Campo was also a running back growing up for the Absecon Blue Devils.
KEEP READING: South Jersey Athletes Who Played/Coached in NBA and MLB