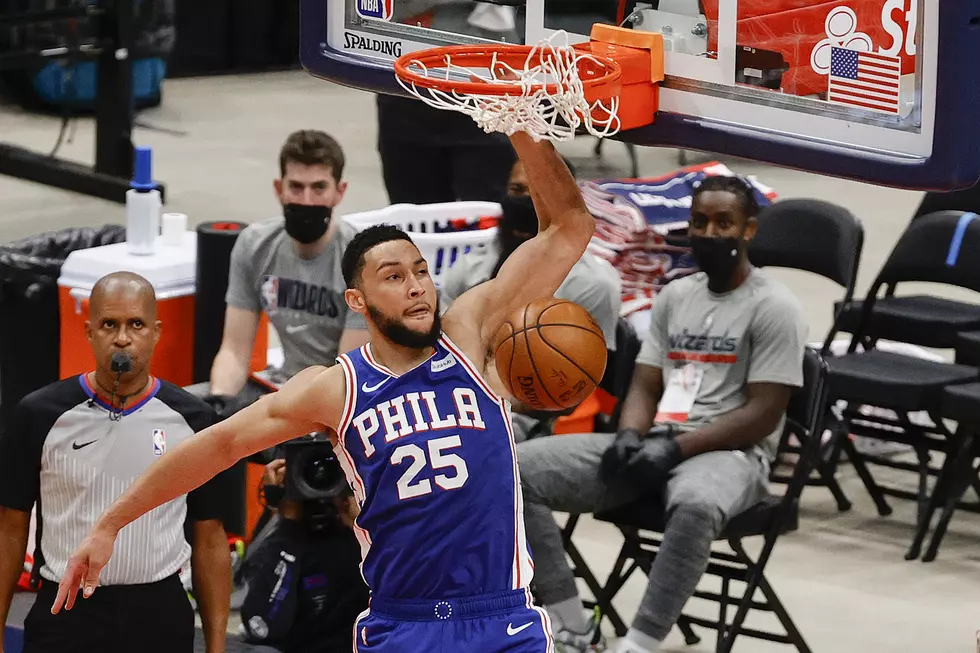 Actor, Comedian Kevin Hart Defends Ben Simmons
Tim Nwachukwu, Getty Images
Everyone seems to have an opinion on what will happen and what should happen with Ben Simmons.
Comedian and actor Kevin Hart, a Philadelphia native and well known 76ers fan, shared his recently, defending Simmons as a guest on the 'All The Smoke' podcast.
"Ben Simmons is an F'ing star," Hart stated. "We forgot about all the good that he did," Hart continued.
Hart mentioned that Simmons was an NBA All-Star, First-Team All-NBA defense and the runner-up for the Defensive Player of the Year award. He also acknowledged that when the lights have been brighter, Simmons hasn't performed as well.
He went on to say that wherever Simmons ends up, that team will be getting a star.
Today Shams Charania of The Athletic reported that the Sixers and Doc Rivers have had dialogue with Rich Paul about Ben Simmons returning to the tea.
The issue? Ben Simmons is resistant to return to team and has already emptied his home in Philly, and put it up for sales.
Also per the report, the Sixers asked Portland for a package that included three first-round picks and three pick swaps, and presumably a players like C.J. McCollumn, which Portland rejected.
14 Restaurant Ideas for that Empty Lot on Tilton Road in Northfield
For whatever reason, South Jersey seems to lack many chain restaurants that are commonplace in practically every other part of the state. Here's how we can change that...