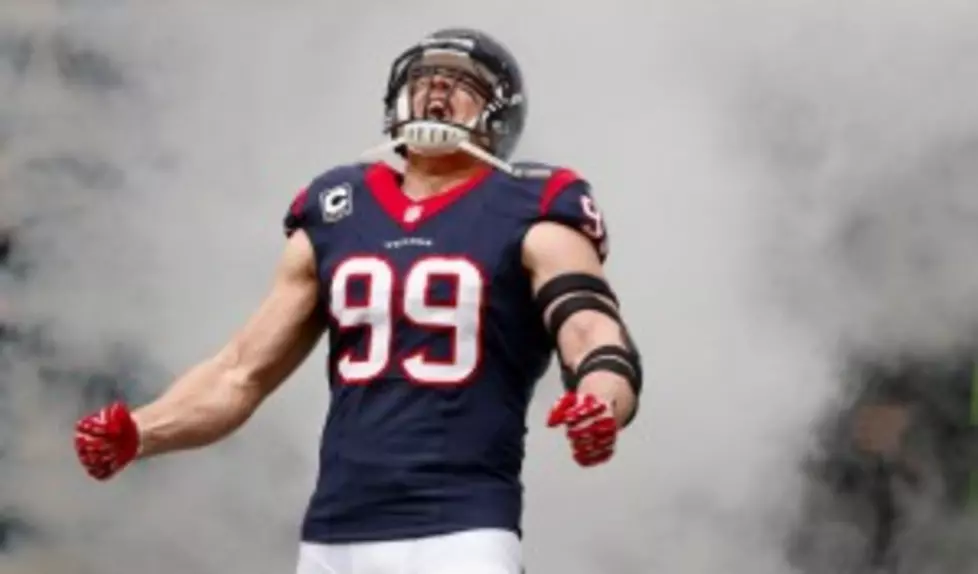 AP Source: J.J. Watt, Texans Agree to Extension
J.J. Watt is getting paid. (Photo by: Getty Images)
A person with knowledge of the deal tells The Associated Press that star defensive end J.J. Watt has agreed to terms on a contract extension with the Houston Texans.
The person spoke on condition of anonymity Tuesday because the deal had not been signed. Multiple media reports said the agreement was for six years and $100 million, with $51.8 million guaranteed and a $10 million signing bonus.
Watt had two years left on his contract that was due to pay him $1.9 million this year and just under $7 million in 2015. He expressed his desire for a new contract last month as the Texans were practicing with the Denver Broncos.
The 25-year-old Watt has emerged as one of the league's most dominant players, with 74 tackles for loss, 36½ sacks and 27 pass breakups since he joined the league as the 11th overall pick in 2011.
(Copyright 2014 The Associated Press. All rights reserved. This material may not be published, broadcast, rewritten or redistributed.)