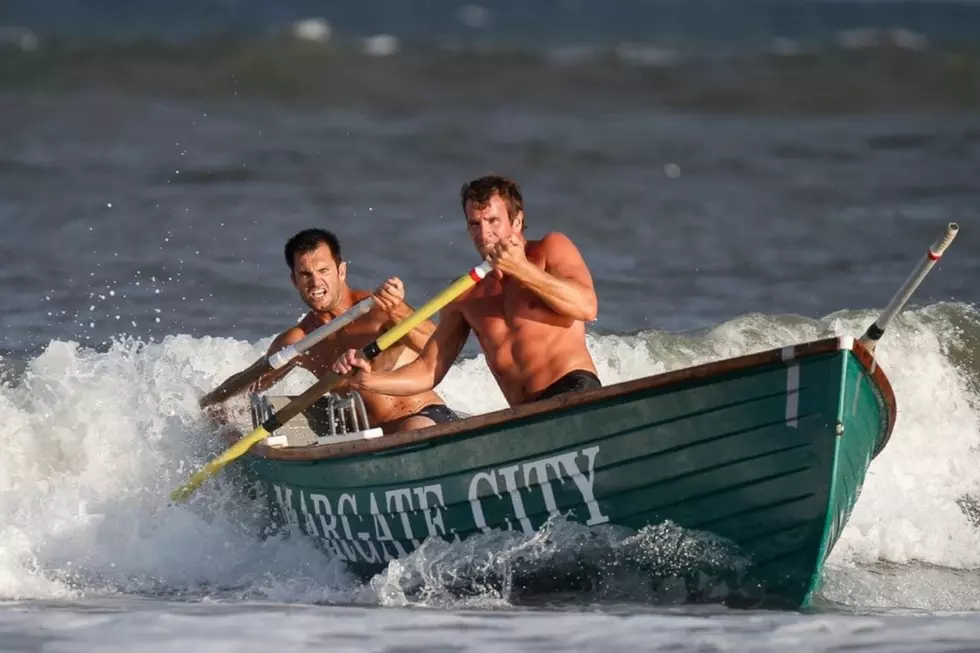 Beach Patrol Report plus Phillies, Flyers talk in The Locker Room
Photo from Billy Schweim, host of The Locker Room
The official start to the summer of 2022 starts June 21st and the Beach Patrols up-and-down the South Jersey coast are prepared to protect the bathing public all season long They are also getting ready for the always exciting Lifeguard races which start Friday, July 8th with the Mike McGrath Longport Memorials and the Cape May County Races in Wildwood Crest.  The Locker Room with Billy Schweim each year covers all the action, from the July races to the Goudy Memorial Rescue on August 19th. 
Meanwhile, the Philadelphia Phillies find themselves in third place in the National League East, 8.5 games behind the "Stinkin Mets" but the Phillies are three games out of the final NL Wild Card spot.  Phillies Lead-off Hitter Kyle Schwarber is tied with the National League leaders with 18 home runs this season.  After a rough April, Phillies pitcher Zack Wheeler has a 5-0 record in his last eight starts with a b1.57 ERA which means he is back on track as the Ace of the staff.
The Golden State Warriors won the NBA Championship over the Boston Celtics in six games on Thursday Night while the Flyers hired 20-year veteran coach and Stanley Cup Champion John Tortorella as their 23rd Head coach in team history.  We will cover all the hot sports topics this weekend in The Locker Room with Billy Schweim!
On Saturday's show, 3-time All-Big Ten Linebacker and former NFL LB Brad Quast joins me in the Studio.  We will hear from the Sports Book Consigliere Dave Sharapan live from Las Vegas; Dave is the best in the business and we have him every Saturday to talk the busy sports weekend. Each weekend, The Beach Patrol Report brought to you by Groundhogs moving company and this weekend we will talk with Lieutenant Chuck Goudy of the Margate City Beach Patrol.  Chuck has won 13 South Jersey Lifeguard Championships and will bring us insights into the 2022 Summer season. 
On Sunday's show, Pete Thompson joins me in the studio as we will recap the week in sports.  Don't miss our weekly segment "On the Mound with Tommy Greene" brought to you by Aaron Bada's GSF Golf and Performance Center.  Tommy analyzes the Phillies' recent play and previews Sunday's game against the Nationals.  Then we will talk with former Wildwood Catholic Basketball standout T-John Casiello; Casiello scored over 1100 points in his high school career and now runs a basketball camp so we will have a lot to talk to him about!
All that and more every weekend in The Locker Room with Billy Schweim, Saturday and Sunday from 10am to Noon on 97.3 ESPN radio. 
36 Restaurants to visit in Sea Isle City, NJ (Alphabetical Order)