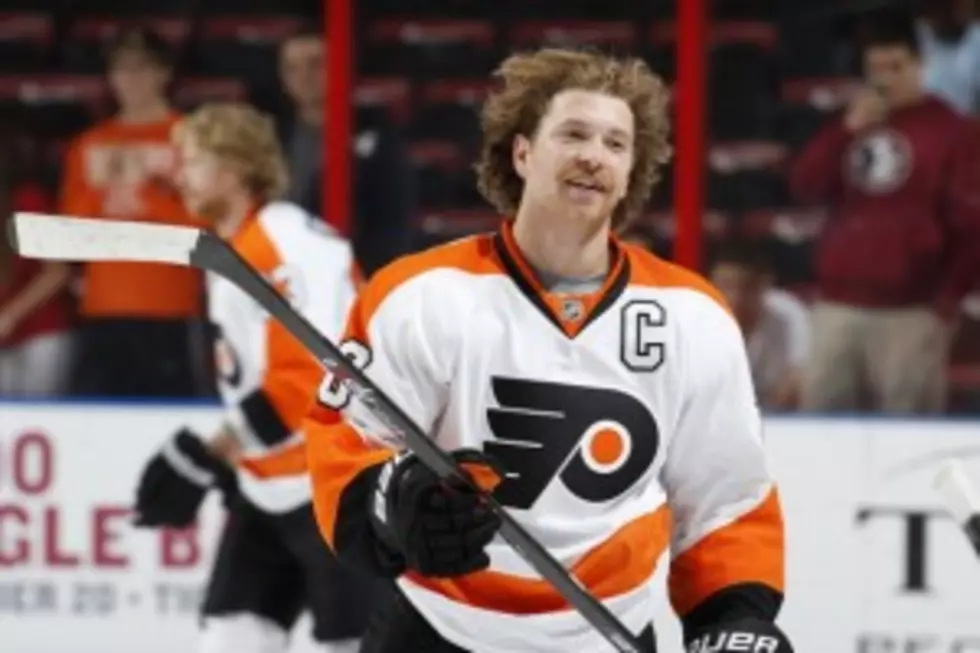 Claude Giroux Needs Some Help for Flyers to Win Series
Claude Giroux recorded an assist in Philadelphia's 4-1 loss to the New York Rangers. (Photo by Joel Auerbach/Getty Images)
VOORHEES – For the first two games it was mostly Dan Girardi and Ryan McDonagh who followed Claude Giroux around the ice relentlessly.
In Game 3, it was mostly Marc Staal and Anton Stralman. The strategy for Rangers defensemen on the Flyers' captain has been clear: put a body on that No. 28 guy.
"It's not a bad game plan, obviously," linemate Scott Hartnell said. "He makes great things happen when he has the puck. It gives Jake (Voracek) and I more time with the puck in the corners and things like that."
So far, it looks like it's working. Through three games, Giroux has two shots on Rangers goalie Henrik Lundqvist. They both came Tuesday night in Game 3. For the guy who scored seven points in his last four regular-season games, he's not used to not producing.
He had 28 goals and 58 assists in 82 games this season despite not scoring for the first 15 games. It was his second-best year, from a statistical standpoint.
The second-year captain isn't showing the aggravation on the ice, though.
"I wouldn't say he's getting frustrated," Voracek said. "We are down 2-1 with one game at home, but I wouldn't say he's getting frustrated at all."
How about all those shots he's given up, though? All the times it looks like Giroux had a clear shot at the net and dished it out instead?