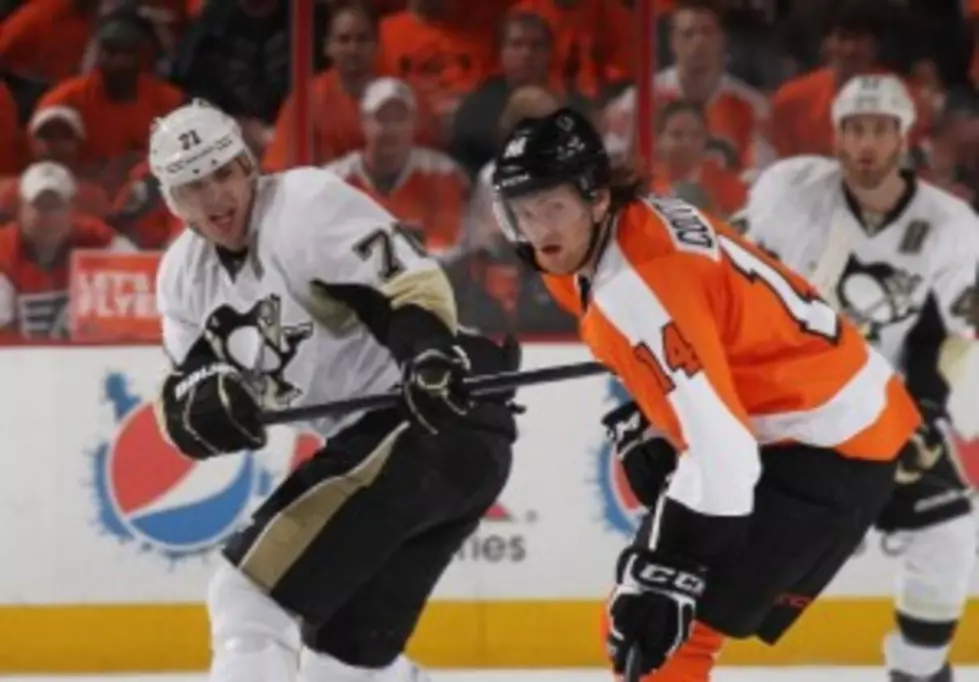 Couturier Grew Up in First Round of Playoffs [AUDIO]
Flyers 19-year old Rookie Sean Couturier did an outstanding job of shutting down Pittsburgh's star Evgeni Malkin in the first round of the postseason.
The two were matched up against each other throughout the series and Couturier has got the better of Malkin early in the series, setting the tone helping the Flyers jump out to a 3-0 lead in the series.
Couturier joined Mike Gill on the Sports Bash to discuss the series, playing against Malkin, Crosby and more on what was an entertaining series.  Plus, Couturier talks about who he wants to see in the second round of the playoffs.