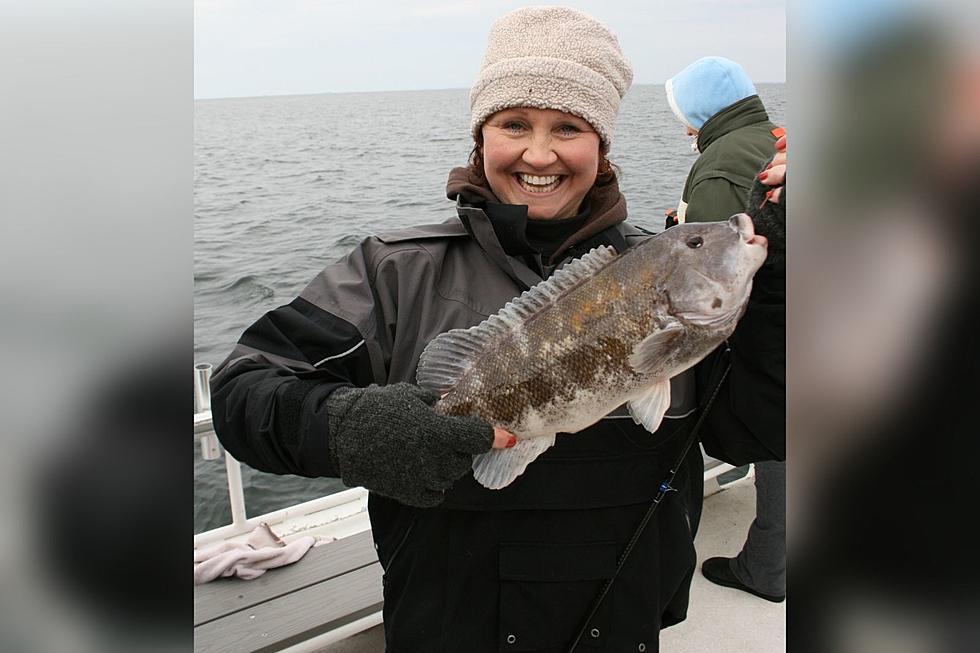 TSM Tom P.
Sixteen days remaining in the 30-day April tog season, and wouldn't you know it: a shortage of green crabs is happening as the chew is getting fierce.
Supplies have been sporadic, as have supplies of fresh (either shucked or in the shell) clams, another prime blackfish bait.
Indeed, it's been a scramble to secure either, and orders have been falling short. One bait and tackle shop proprietor confided that while three bushels of greenies were ordered, only one was delivered. Ditto with the bivalves.
It appears to be a sign of the times. Substitute baits such as salted clam or thawed cooked shrimp are filling the gap and catching a few togs, but they in no way compare to the crabs or the fresh clam, whether on a rig or jig. While we've had some luck with sandworm segments ("Thank you!" to the late 'n great Vic Florio from Gates Bait & Tackle way back when) and the Gulp! Peeler Crab, well, it just ain't the same when it comes to putting tog in the bucket!
The more enterprising and/or energetic catch their own, via green crab trap or clam rake, but for most of us, it's the local bait and tackle emporium when it comes to securing bait.
Best bet? Call around and find a shop that either 1) has crabs or clams in stock and if amenable, pay via phone with a card, 2) see if an order is inbound and reserve a predetermined amount and pay via phone with a card, or 3) see 1 or 2.
Of course, supplies for either greenies or clams can loosen at any time, but don't count on it. It's crunch time...
7 reasons why you need to kill the spotted lanternflies infesting NJ
LOOK: Here are the pets banned in each state
Because the regulation of exotic animals is left to states, some organizations, including The Humane Society of the United States, advocate for federal, standardized legislation that would ban owning large cats, bears, primates, and large poisonous snakes as pets.
Read on to see which pets are banned in your home state, as well as across the nation.