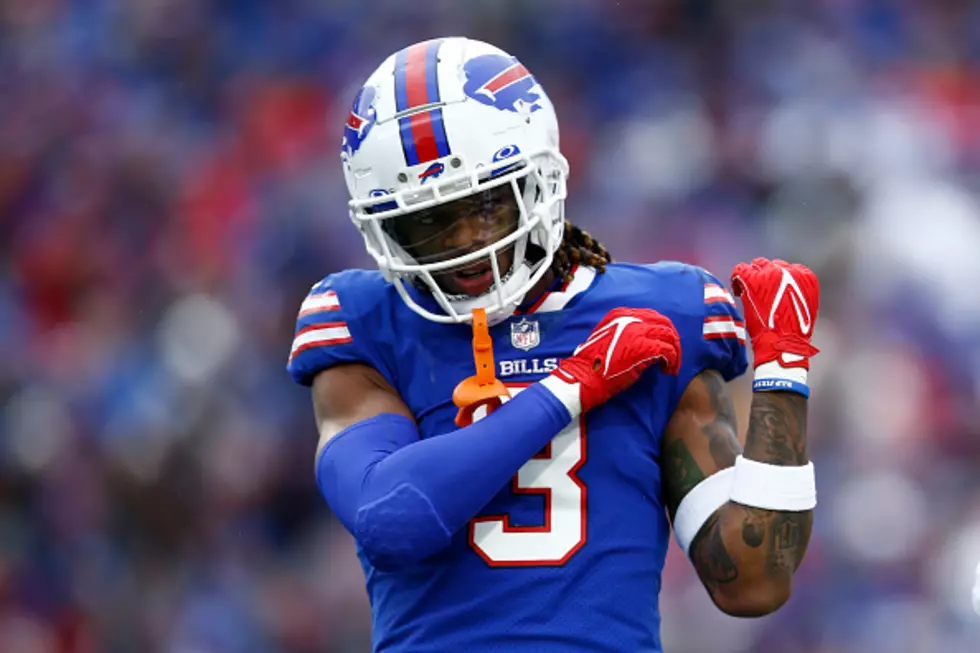 NFL Fans Praying for Buffalo Bills Safety Damar Hamlin
Getty Images
UPDATE: tonight's game between the Buffalo Bills and the Cincinnati Bengals has been postponed, as the NFL has decided to suspend the game tonight in light of the injury to Bills safety Damar Hamlin.
Hamlin is in critical condition, as he is being treated at a local hospital.
Original:
The Buffalo Bills are playing a football game against the Cincinnati Bengals on Monday Night Football, with the game in the first quarter, but nobody at the moment cares about the outcome of this game.
The health of Bills safety Damar Hamlin is what matters.
Hamlin was injured after tackling Bengals wide receiver Tee Higgins on a first down catch.
Hamlin got up after the play but then collapsed to the field in what is only described as one of the scariest things we have ever seen on an NFL field.
Hamlin was looked at my medial personnel for almost 20 minutes, where they administered CPR to Hamlin on the field, before loading him into the ambulance.
The game has been suspended. There is no indication on whether or not this game will continue tonight, as we wait for an update on Hamlin's status.
We are thinking and praying for Hamlin and his family. This is much bigger than football. The game does not matter.
We will update this post as more information is known.
Best Free Agents Signed By The Buffalo Bills
The Buffalo Bills are gearing up for a run at the Super Bowl next season and some big-time free agents are already reaching out to the Bills looking to join the team. Check out some of the best free agents the Bills have signed in the past.
22 Famous Buffalo Sports Phrases Every Die-Hard Bills and Sabres Fan Knows
Being a sports fan in Buffalo is sometimes like knowing a different language. Here are 22 of our favorite Buffalo sports phrases you already know if you're a huge fan! And if you're new here, here's how to catch up.