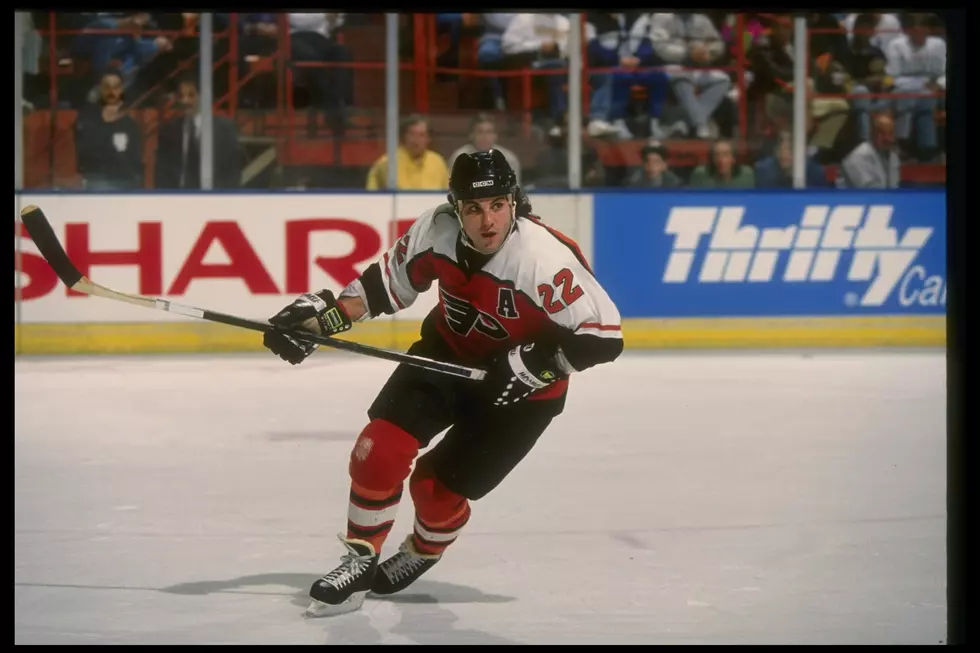 Did A New 'Reverse Retro' Flyers Jersey Get Leaked?
Getty Images
Has a fourth Flyers jersey been leaked?
According to hockey logo and jersey website Icethetics, the rumored "reverse retro" jersey will take fans back to the 80s, swapping the black and white of the original orange jersey that was worn throughout the 1980's era.
According to the website Icetheeticd:
My understanding of these Reverse Retro jerseys is that each team will have one and they will be worn only once or twice per season—and likely between certain rivals. In other words, these Flyers and Penguins jerseys were designed to contrast so they could be worn opposing each other in the same game.
Enter your number to get our free mobile app