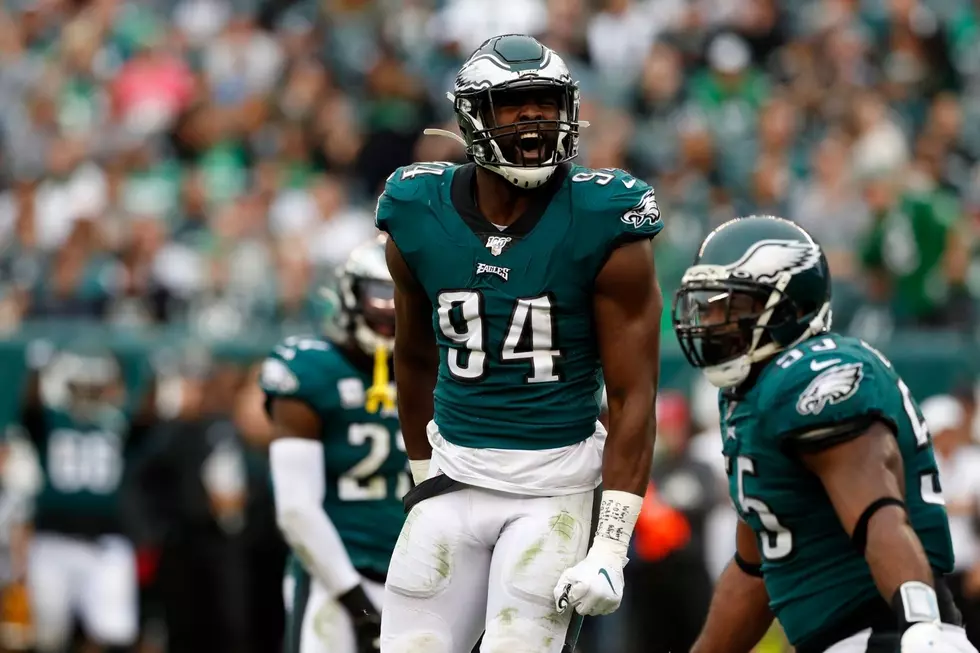 Eagles Activate Desean Jackson, Rule Out Two Defensive Ends
(Photo by Todd Olszewski/Getty Images)
On Saturday, the Eagles made a plethora of roster moves as the team readies for their matchup with the Dallas Cowboys on Sunday; Philadelphia will be without two important defensive lineman but will see the return of their top Offensive speed threat at Wide Receiver:
Desean Jackson only played four games this season, compiling 13 Receptions with 155 Yards and no touchdowns; But Jackson's return opens up many possibilities for Doug Pederson and the Eagles Offense against a Cowboys Defense that is Second Worst in the NFL in Passing Touchdowns Allowed and Worst in the League in Rushing Yards Allowed this season.  Interesting to note that Jackson worked out with Eagles Starting Quarterback Jalen Hurts this past summer before players reported for Training Camp:
The bad news for the Eagles is they will be without one of their best pass rushers, with the team placing Injured Reserve meaning he will miss the rest of the season and would only be available if the team makes a postseason run.  Sweat was the team leader this season with Three Forced Fumbles along with second on the team in Tackles For Loss (9) and third on the team in Sacks (6).
The Eagles had to elevate Joe Ostman from the Practice Squad after they had to rule out a second Defensive End today:
Barnett has played the ninth most Defensive Snaps this season for the Eagles while compiling 16 Quarterback Hits along with 21 Solo Tackles, which is fourth most among Eagles Defensive Linemen this season.
Eagles vs Saints 2020