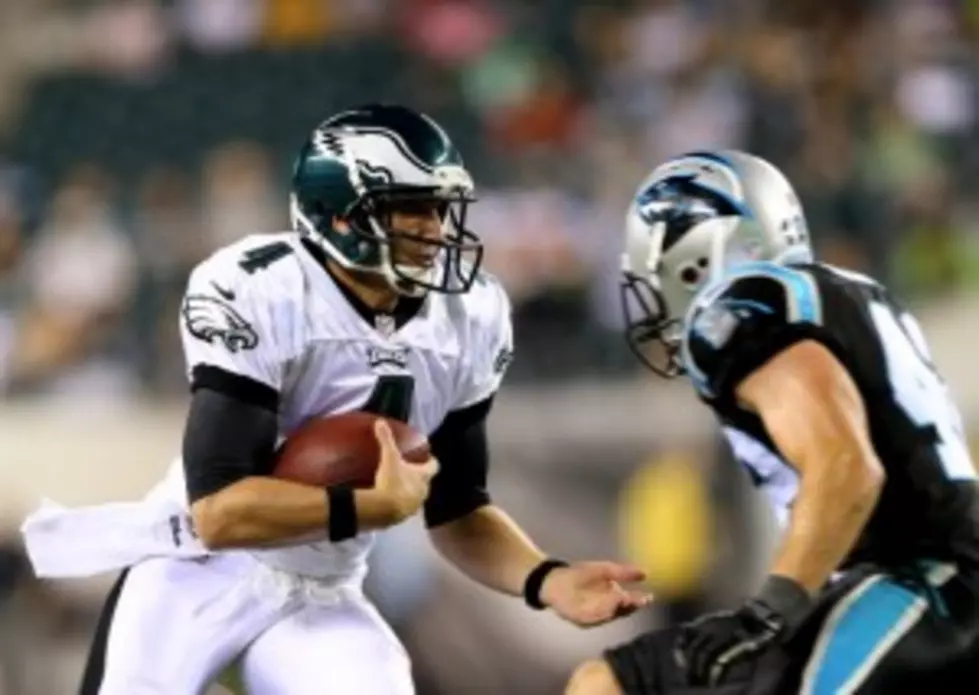 Eagles Get Early Start, Release GJ Kinne, 11 Others
Eagles released G.J. Kinne (Photo by Elsa/Getty Images)
PHILADELPHIA - The Eagles have to trim their roster from to 75 by Tuesday at 4:00 pm and got started early on Sunday by releasing 12 players.
There were no surprises in the first round of cuts with quarterback turned receiver GJ Kinne the most notable name. A great athlete, Kinne was switched to give him a better opportunity to make the roster because he would have been buried behind Sam Bradford, Mark Sanchez, Matt Barkley and Tim Tebow at signal caller.
The team also released undrafted rookie receivers Mike Johnson, a University of Deleware product, and Josh Reese, as well as freshman tight end Justin Tukes. Offensive linemen Mike Coccia, Kevin Graf and Jared Wheeler were sent packing as was defensive ends Alfy Hill and and Jeremy Towns, linebacker Dasman McCullum, cornerback Marc Anthony and safety Brandan Bishop.
The Eagles roster now stands at 78 players.
-John McMullen covers the Eagles and the NFL for 973espn.com. You can reach him at jmcmullen@phanaticmag.com or on Twitter @JFMcMullen