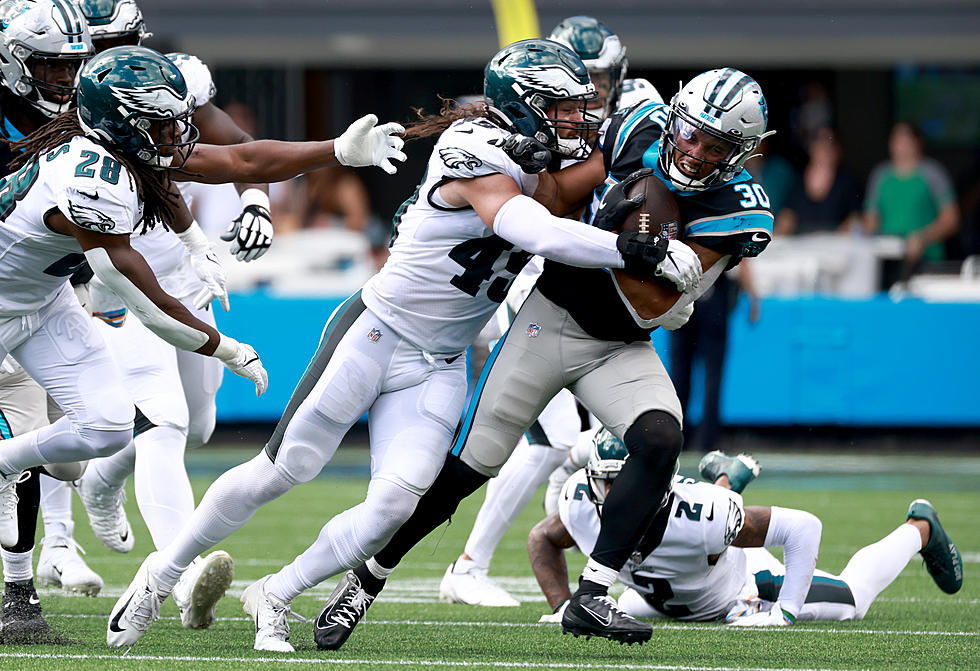 Eagles Won't Tender RFA Alex Singleton
(Photo by Grant Halverson/Getty Images)
The Eagles will not tender linebacker Alex Singleton, according to Adam Schefter of ESPN.com
That's not necessarily a sign that Philadelphia is moving on from their leading tackler the past two seasons. The Eagles can still bring Singelton back at a cheaper price than what it would have cost to tender him at $2.43 million. 
Singleton has established himself as a viable linebacker, assuming that role during the 2020 season, but he's better suited in a reserve rand special teams role.
The risk in non-tendering Singleton as an RFA and then trying to re-sign him at a lower cost is that he'll become an unrestricted free agent, which means he'll be free to negotiate with any other team.
That's a risk the Eagles are apparently willing to take, presumably ready and willing to move on and bring in an upgrade at the linebacker position.
Singleton has been a nice find since he came to Philadelphia after playing in the CFL, making 244 tackles in 42 games with nine for loss and two interceptions, including a memorable touchdown in San Francisco during the 2020 season.
He lost time last year to Davion Taylor, but ended up returning to the starting lineup when Taylor left with a season ending injury.  If Taylor is back, look for him to get a chance to start or it could be a sign that the Eagles are ready to add a linebacker in the draft.
The news that Philadelphia doesn't plan to tender Singleton as an RFA isn't at all surprising. Again, it's not a matter of the Eagles not wanting him back. He's been a solid backup linebacker, a significant contributor on special teams and their leading tackler the past two season, It's a matter of Philadelphia not wanting to pay him the RFA price of $2.43 million.
10 Favorite Things about Cape May County