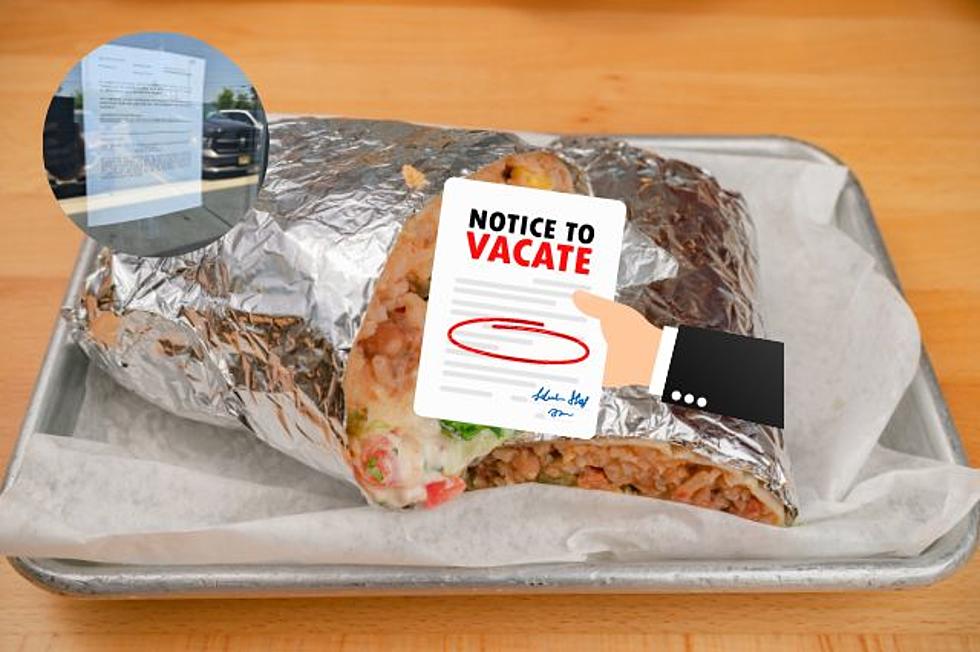 Egg Harbor Township, NJ, Restaurant Gets Eviction Notice
Canva.com
Back in May of 2022, Bubbakoo's Burritos opened over at 6801 Black Horse Pike, in the Walmart shopping plaza, the fast-casual, Mexican-fusion chain has been evicted, with a letter on the window dated July 17, 2023.
Bubbakoo's Burritos has over 100 locations across 16 different states, including one inside Resorts Hotel and Casino in Atlantic City.
Bubbakoo's Burritos was originally founded in Point Pleasant, N.J., in 2008 by Paul Altero and Bill Hart.
While I have been to the EHT location on two occasions and had fairly good service and food, there have been plenty of social media posts about the quality of the food in the recent past.
Here are a few of the poor reviews from Yelp:
From July 11, 2023
Ordered a burrito bowl, the chicken was cooked to death,super salty, I did not get my chipotle crema, girl in the store had super long hair was not pulled back or wearing a hair net! Gross!
From May 2, 2023
i made a huge mistake by stopping here for lunch the other day.  The food looked anything but fresh and it was before 12:00 pm.  But the worst part was the attendant used her gloved hand to choose items for me.  Cheese, cilantro, onions.  I was literally afraid to eat the food and put it right in the trash can.  $12 down the drain.  Never again.
From April 4, 2023
Awful service the food is old and slimy made me sick as a dog. They have no idea what they are doing behind the counter, the food you can just look at it and tell that it is days old. Nothing is fresh at all. I would highly recommend not going here.
The store had a 3.3 Google rating and just 2.5 on Yelp.
I had seen Facebook posts about the eviction, and after driving over there to look today, can confirm there is an eviction letter on the window and the place is listed as Temporarily closed on Google.
It's not clear what's next for the location.
The Best Mexican Restaurants in South Jersey