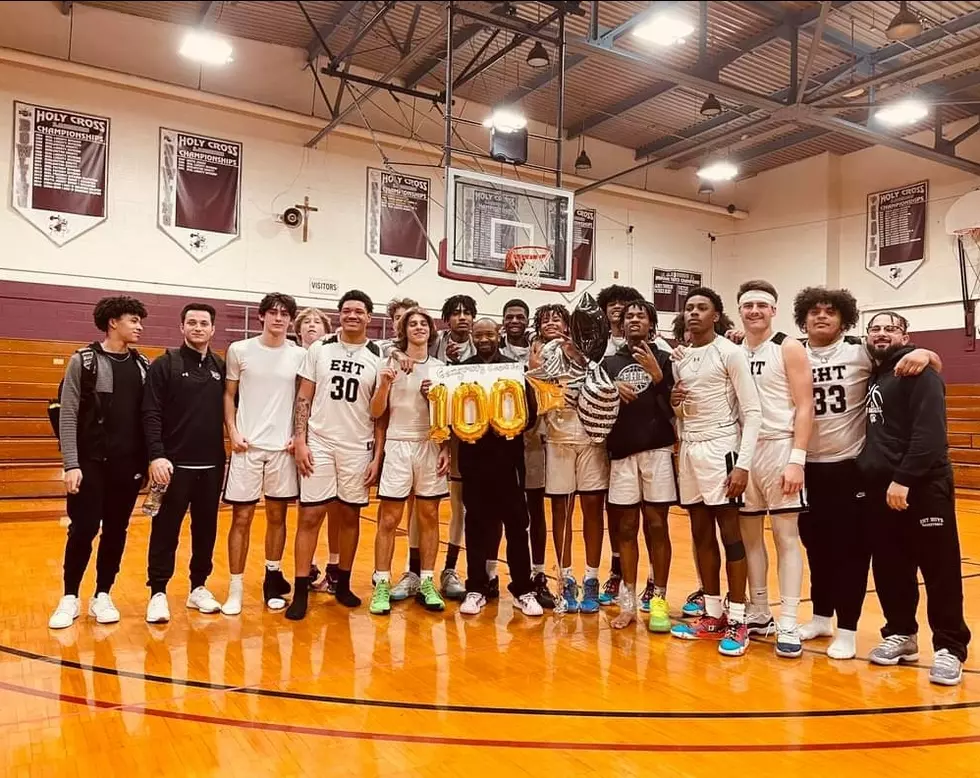 EHT Boys Basketball Coach Cameron Bell Earns 100th Win
Photo: Submitted
The Egg Harbor Township boys basketball teams' 61-43 win over Gloucester Catholic was more than just another win for the Eagles.
It was head coach Cameron Bell's 100th victory at the school.
Bell, who took over the program seven years ago, has turned the Eagles into one of the best programs in the Cape-Atlantic League.
"The biggest change has been kids either staying home or returning home, Bell told me. "You don't win in the CAL or any league without players and I've been blessed with some really good players and I have one of the best coaching staffs around."
Two of Bell's assistant coaches, Drew Hickman and Malik White were seniors his first year and were there for win No. 1 on Dec. 19, 2016, against Bridgeton.
Two other assistants, Chris Paskalides and Maria Edwards have been with him for almost 10 years.
Bell has been a fixture in EHT gyms for years, having run the instructional program at the EHT Rec Center and helping to rebuild the EHT travel basketball program before landing the varsity boys' job.
"I love this town and everyone who lives here," Bell said.
The Eagles were 14-1 during the 2021 season and burst on the scene last year, going 23-4, and have followed that up with another solid year going 19-4.
"Getting to 100 wins says to me that EHT is a true program that has been developing players and has garnered support within the town."
He replaced George McNally back in 2016, who had coached at EHT for 22 years, racking up 252 victories, the most ever at EHT.
The team will look to win game 101 in the Cape-Atlantic League tournament, entering as the No. 3 seed.
The Ultimate South Jersey Pizza Guide