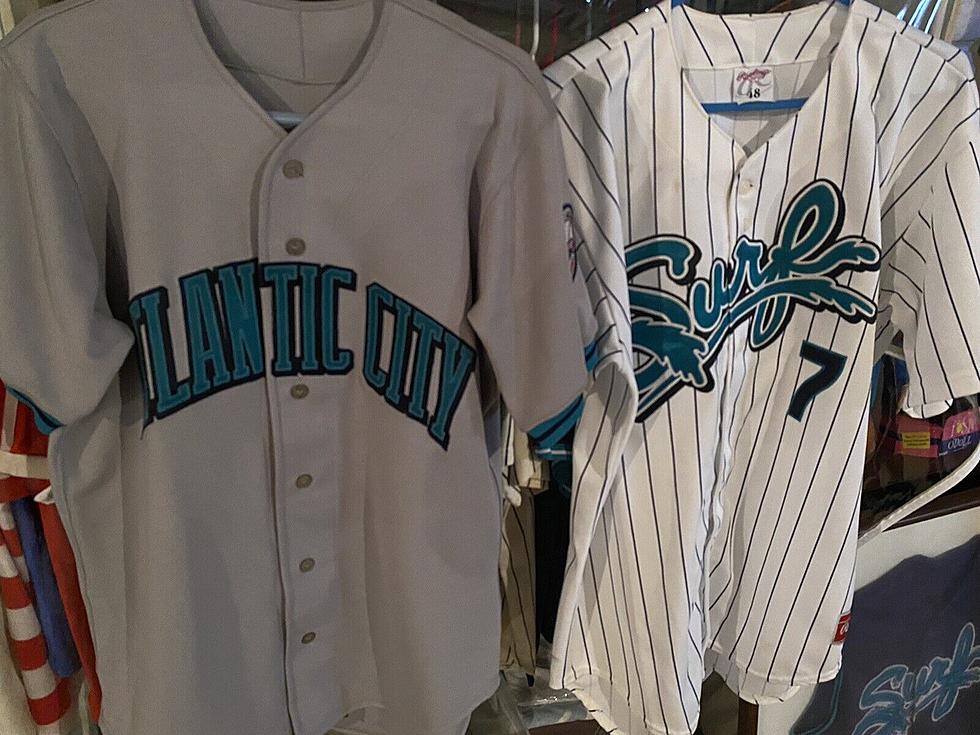 EHT, NJ, resident has a massive Atlantic City Surf collection for sale
Photo: ebay.com/usr/josephbmcgowan@aol.com
The Atlantic City Surf were a professional baseball team that called the gambling resort home from 1998-2006.
The team folded after getting little support from fans, with low attendance numbers at the 5,500 seat Sandcastle, including an average of 2,765 in their final season, the Surf walked away from Atlantic City and no team has replaced them since their departure.
The team had some success on the field, winning the Atlantic League's first championship in 1998.  However, it never translated into butts in the seats, unless of course there was fireworks.
The team brought in "big names" like Cecil Fielder and Mitch Williams to manage the team, but it still didnt bring in consistent fans to the stadium.
Well if you were one of those fans that did support the Surf there is an opportunity for you to show your fandom. There is an EHT resident that has about $7,000 worth of Surf memorabilia posted on Ebay.
The list of memorabilia include, old Atlantic City jersey's, old programs, bobble heads, jackets, helmets and even the mascot Splash can be had as part of the purchase.
Here is the item description from the seller:
Massive Atlantic City Surf Baseball collection (with Splash). Having been a Season Ticket holder, my kids and I attended hundreds of games at Sandcastle Stadium. I have accumulated over the years loads of Surf Game Worn and souvenir items. This Museum worthy lot includes the Original Mascot Splash, 18 game worn Jerseys, autographed Bats, Pennants and Baseballs. A canvas bag with almost 80 Home Run retrieved balls, programs, schedules, line up sheets, complete collection of baseball cards, caps, bating helmets and a load of framed photos and Jerseys from the teams office. Some banners that were on the outfield fence as well. There is so much other stuff like bobbleheads, statues and multiple gift shop items. A certainly unique history captured in this brief but magical Minor league franchise.
The 12 Most Memorable Atlantic City Surf Players