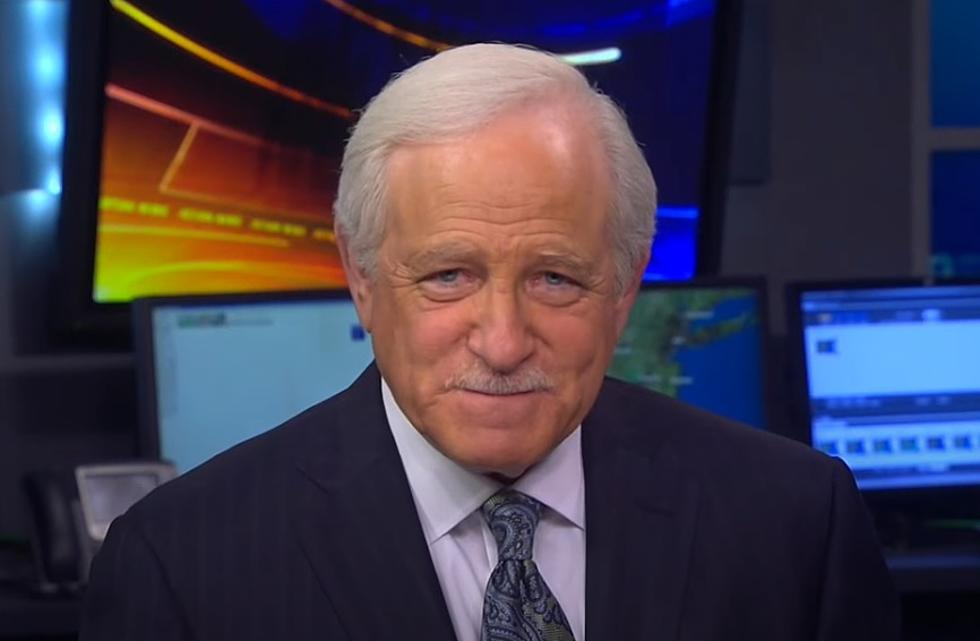 End of an Era in Philly: Legendary Channel 6 Anchor Jim Gardner Announces Retirement
WPVI anchor Jim Gardner - Photo: YouTube user ThatGuyInPhilly
After decades behind the news desk at Channel 6 in Philadelphia, legendary anchor Jim Gardner is retiring.
According to WPVI-TV, Gardner will be scaling-back his work at the station over the next few months. He will no longer anchor the 11 PM news after January but will continue to be seen at 6 PM until he retires at the end of 2022.
The station says Gardner will speak to viewers about his upcoming plans tonight (Wednesday) during the 6:00 news.
In a statement on the station's website, Gardner said,
I have spent most of my adult life at Action News, and many of our viewers have grown up and experienced life along with me and the on-air team I've worked side-by-side with. I've been blessed to raise a family here and to be a member of this community over the past 45 years. I feel I have a special relationship with our viewers and the communities we serve, and I plan to continue to enjoy every minute with them over the next year.
Gardner's career began in college radio in 1968 before moving to WINS in New York City as a writer and producer in 1970. By the early 70s, Garder was in front of the camera doing TV news at WKBW in Buffalo. On June 1, 1976, Gardner moved to the City of Brotherly Love where he has been ever since.
On a personal note, like hundreds of thousands of people across South Jersey and Philadelphia, I've been watching Mr. Gardner deliver the news on channel 6 for my entire life. I once told him just that, having been born in June 1976, and he laughed. I've had a chance to briefly meet Mr. Gardner twice at broadcasting functions and both times he actually stopped and talked to me for a few minutes -- it wasn't a quick take-a-picture-and-move-on. He was very soft-spoken in contrast to the authoritative style he has on camera; my initial impression was that he really enjoyed getting to know people and their stories. To Jim, congratulations on decades at Channel 6 and all the best as you retire.
Do you remember these 17 legendary reporters and anchors from Channel 6 in Philadelphia?
Let's take a trip back in time and see how many of these reporters and anchors from Channel 6 that you still remember...
Look: Did You Know These Popular Reality TV Stars Are From the Jersey Shore?
Jersey Shore is not the only Reality TV show to have stars from our hometown (although you will find some of those stars on this list). Keep scrolling to be shocked by the other Reality Stars you didn't know grew up at the Jersey Shore!