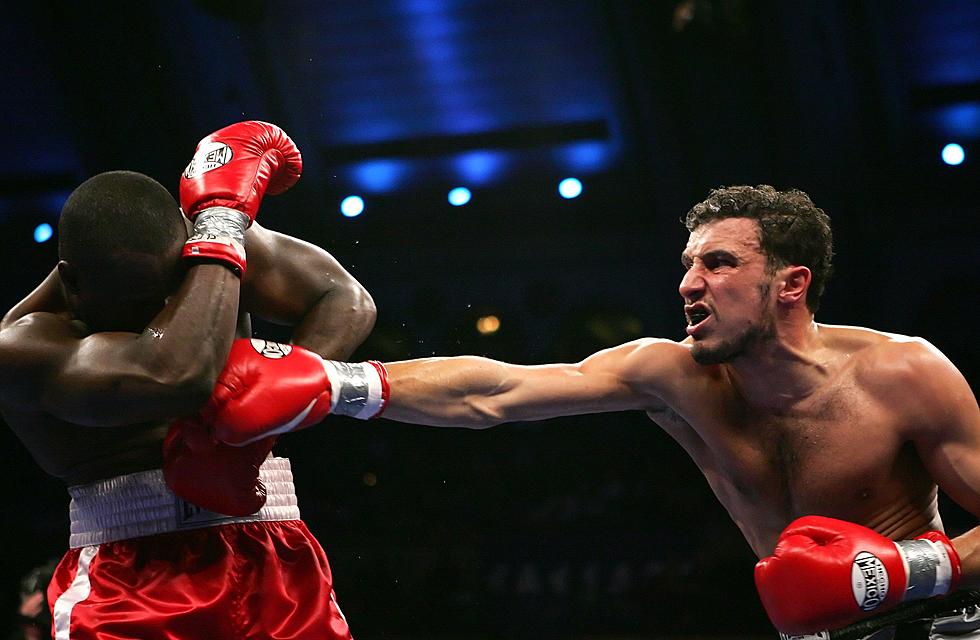 Extra Points: Wildwood's Mussachio among newest members of AC Boxing Hall of Fame
Getty Images
Wildwood's Chuck Mussachio was one of the area's most popular and best fighters during his 13-year career.
The 41-year-old was rewarded for his longevity and success on Monday. Mussachio was among 18 former fighters, referees, managers, promoters and officials selected as members of the Atlantic City Boxing Hall of Fame's Class of 2022.
Mussachio earned a 19-4-2 record with five knockouts during a pro career that lasted from 2005 to 2017. All but four of his 25 fights were in Atlantic City or Wildwood, where fans would brought out in loud cheers when Mussachio entered the ring to Frank Sinatra's "Come Fly With Me" - the best entrance song in boxing - while wearing a fedora.
The ACBHOF's Class of 2022 also includes former world champions Julio Cesar Chavez (107-6-2, 85 KOs), Kathy Collins (14-2-4, 3 KOs), Lennox Lewis (41-2-1, 32 KOs) and James Toney (77-10-3, 47 KOs). Chavez, Lewis and Toney are also members of the International Boxing Hall of Fame.
Other boxers selected were the late James Broad (23-10, 15 KOs), Frank "The Animal" Fletcher (18-6-1, 12 KOs) and Dave Tiberi (22-3-3, 7 KOs).
The late Eddie Aliano and Kevin Rooney were chosen in the trainer/cutman category. Main Events president Kathy Duva and Arturo Gatti's former manager, Pat Lynch, are entering via the promoter/manager/advisor/matchmaker class. Photographer Tom Casino and the late former HBO analyst Harold Lederman, an IBHOF member, were voted in as the media representatives. Judge Lynne Carter, ringside physician Dr. Domenic Coletta and referee Randy Neumann were elected in the officials/special contributors category.
The ACBHOF's sixth induction ceremony will be held Oct. 7-9 at Hard Rock Hotel & Casino Atlantic City. For more information, visit the ACBHOF's web site at www.acbhof.com.
54 Jersey natives playing in the NFL in 2021 (+ 2 head coaches)
Some of them may even be on your fantasy football team.