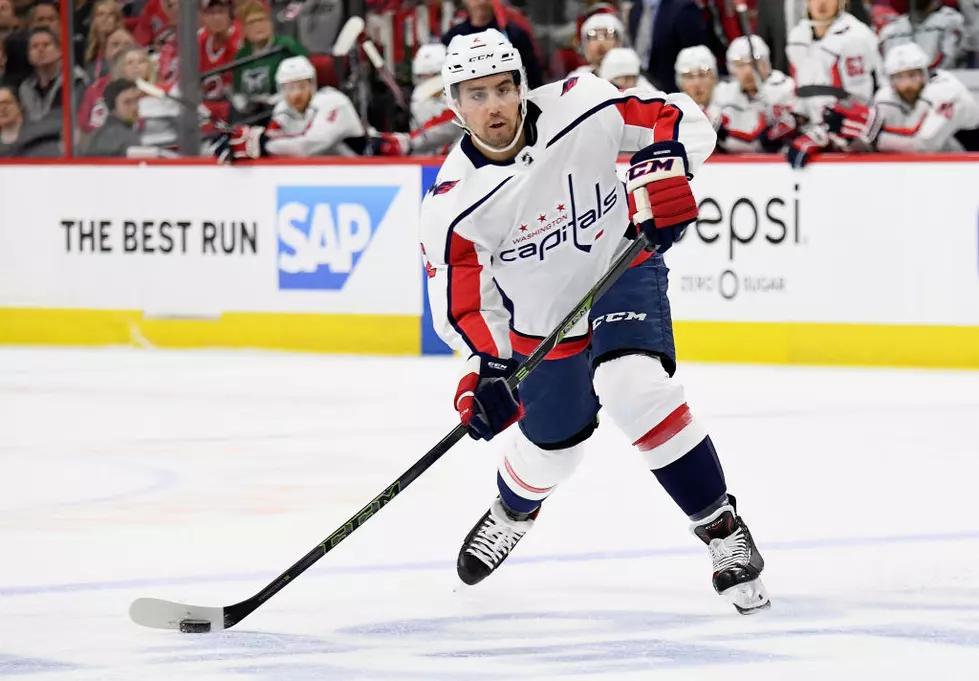 Flyers Acquire D Matt Niskanen from Capitals for D Radko Gudas
(Grant Halverson/Getty Images)
The dealing continues for Chuck Fletcher, this time with an early morning move on Friday.
The Flyers announced that they have acquired defenseman Matt Niskanen from the Washington Capitals in exchange for defenseman Radko Gudas.
Niskanen spent the last five seasons with the Capitals, including the 2017-18 Stanley Cup championship team. Last season, he scored eight goals and had 25 points in 80 games. Niskanen, 32, has played 12 seasons in the NHL, four with Dallas and four with Pittsburgh -- he was traded to Pittsburgh during the 2010-11 season -- as well as his five in Washington.
Niskanen played second-pairing minutes with the Capitals as well as on the penalty kill, averaging nearly 22 minutes per game last season. He had 167 hits and 137 blocked shots last season as well.
Niskanen has two years left on his contract at a $5.75 million cap hit.
Gudas spent the last four seasons with the Flyers, scoring 17 goals and adding 56 assists for 73 points in 290 games. He was known for his physical edge, amassing 1,009 hits in his four seasons with the Flyers, including 255 last season.
Gudas was entering the final year of his contract with a $3.35 million cap hit.
This marks the second trade of the offseason for the Flyers, who acquired the rights to free-agent forward Kevin Hayes on June 3. It seems like this is still only the beginning for Fletcher on a busy offseason.
The NHL Draft is next weekend and activity starts to amp up then. The free-agent negotiation period begins the day after the Draft, and the Flyers also have six of their own restricted free agents to deal with as well.
Kevin Durso is Flyers insider for 97.3 ESPN and Flyers editor for SportsTalkPhilly.com. Follow him on Twitter @Kevin_Durso.