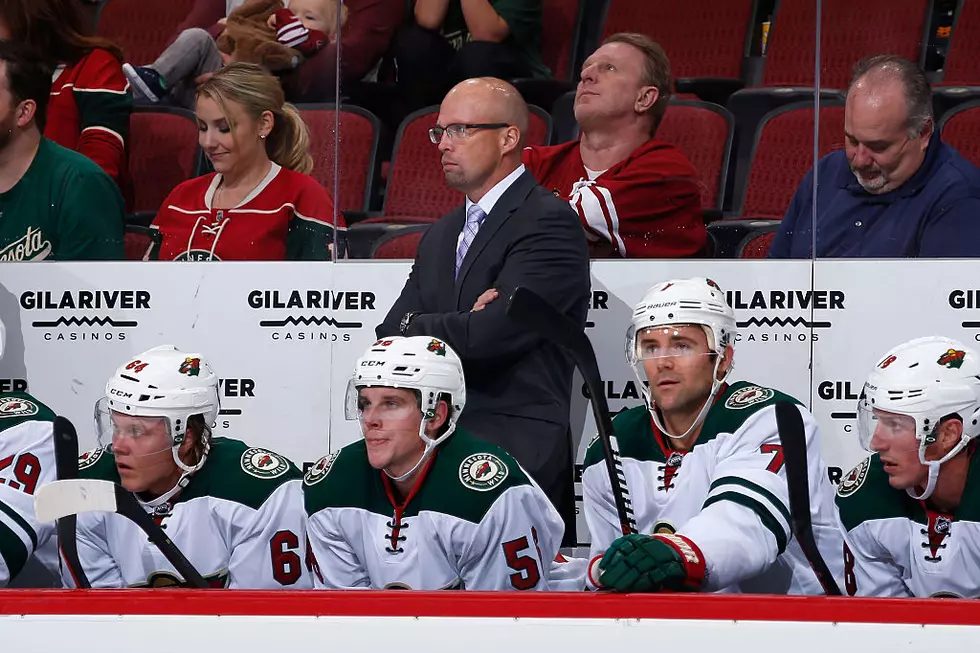 Flyers Announce Therrien, Yeo as Assistant Coaches
(Christian Petersen/Getty Images)
The Flyers bench will have a lot of experience behind it in the 2019-20 season.
The Flyers already started this offseason with the hiring of Alain Vigneault as the new head coach. Alongside him as assistants will be two former head coaches with plenty of experience as well.
The Flyers announced the hiring of Michel Therrien and Mike Yeo as assistant coaches on Vigneault's staff.
In addition, the team announced that Kris Knoblauch and Rick Wilson will not return for the 2019-20 season. Assistant coach Ian Laperriere, goaltending coach Kim Dillabaugh and video coach Adam Patterson were all retained.
"I am excited to add Michel and Mike on our coaching staff to work alongside Ian Laperriere, Kim Dillabaugh and Adam Patterson," Vigneault said. "Both men have enjoyed success at all levels throughout their coaching careers, including working together at the NHL level. Each brings a considerable amount of experience and knowledge to our group, which I have no doubt will help lead our team to immediate success."
It was also announced that Scott Gordon will return to the Lehigh Valley Phantoms as head coach and Kerry Huffman will return to the assistant coaching role in Lehigh Valley.
Therrien, 55, has an extensive head coaching career, starting in 2000 and ranging through 2017 with two stops in Montreal as well as Pittsburgh.
Yeo, 45, spent five seasons as the head coach of the Minnesota Wild from 2011 to 2016 and three seasons as the head coach of the St. Louis Blues from 2016 to 2018.
Vigneault, Therrien and Yeo have a combined 2,512 games coached in the NHL.
Kevin Durso is Flyers insider for 97.3 ESPN and Flyers editor for SportsTalkPhilly.com. Follow him on Twitter @Kevin_Durso.