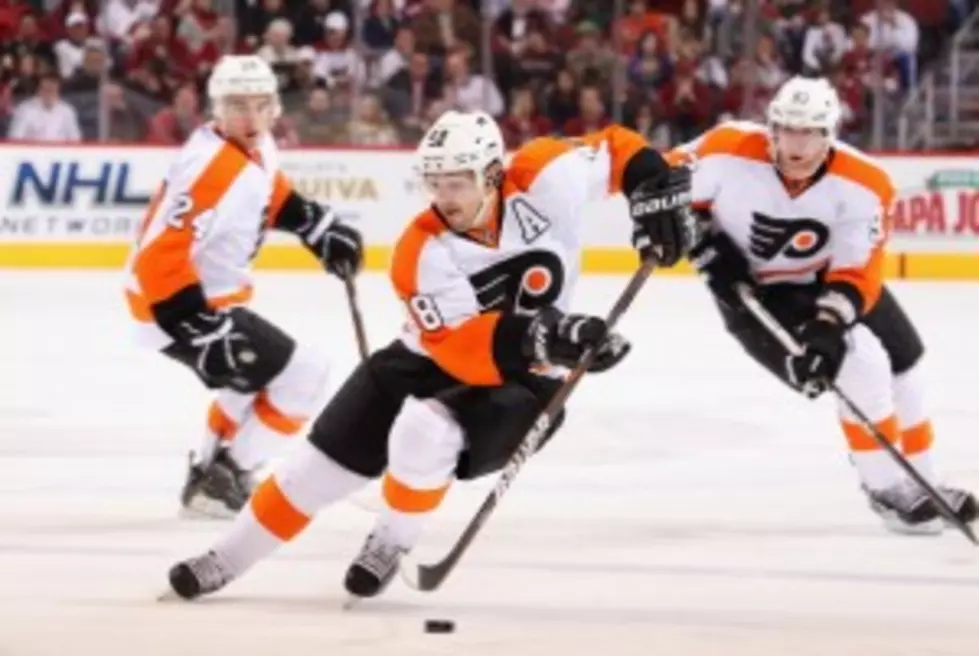 Flyers: Briere Could Return This Weekend
Daniel Briere has be sidelined indefinitely after being diagnosed with a concussion. (Christian Petersen, Getty Images)
In yet another must-win game, this time against the division rival New York Islanders, the Flyers sure would love to have Danny Briere in the lineup tonight.
He's scored more goals (19) against the Islanders than any other team during his 15 NHL seasons. It would have been a good opportunity for him to break his current 13-game goalless drought in what has been a down year. Briere has five goals and eight assists in 26 games this year.
Instead, a concussion will keep him out of a ninth consecutive game.
Briere is making improvements. He skated with the team Monday for the first time since sustaining the concussion in a practice on March 23.
"It's fun to be back (practicing), but at this point I'm still not sure when I'll be back," Briere said. "It's a step in the right direction."