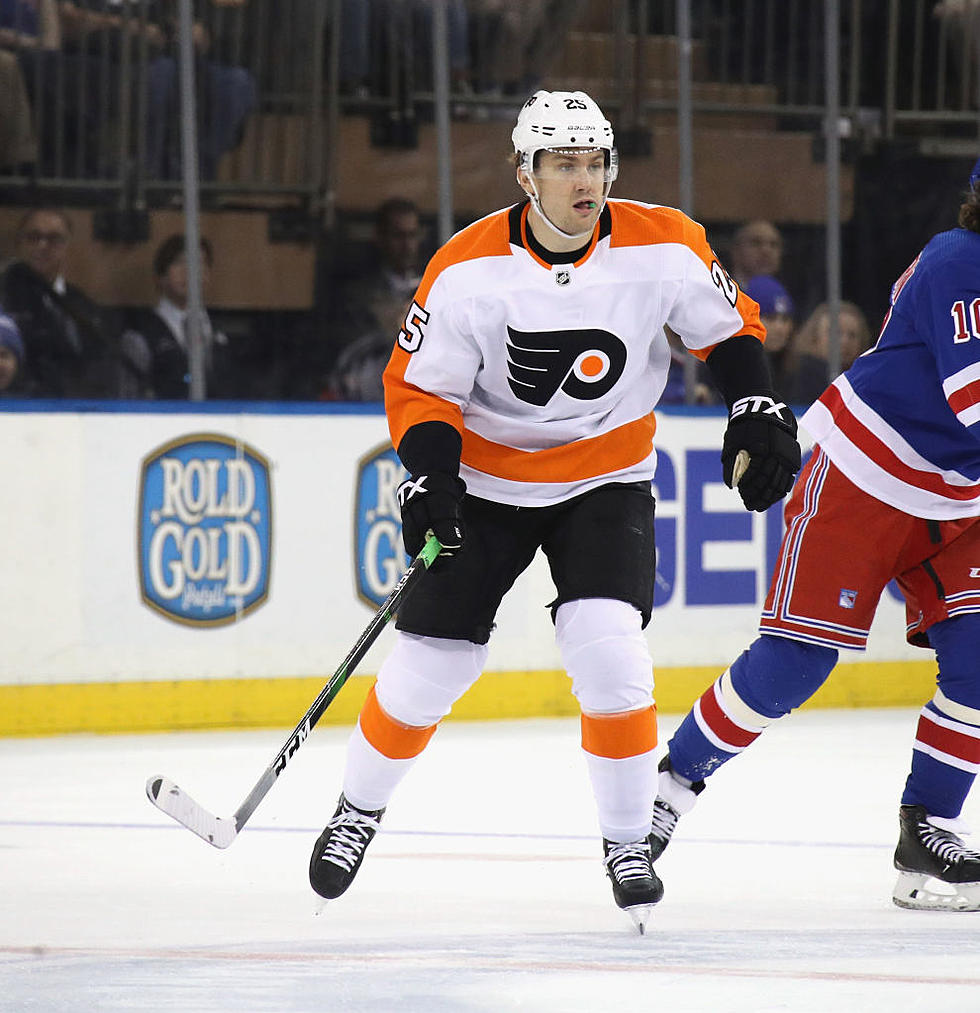 Flyers F James van Riemsdyk Out 4-6 Weeks
(Bruce Bennett/Getty Images)
The Flyers secured a 5-2 win in Washington on Wednesday night and inched closer to the division lead in the process. The only blemish: a first-period injury to James van Riemsdyk that spelled bad news from the beginning.
van Riemsdyk took a shot off the right hand and left the game immediately. He did not return after the first period. Alain Vigneault did an in-game interview during the second and preluded then that the injury did not look good. After the game, Vigneault confirmed a broken hand for van Riemsdyk.
The Flyers added a timeline to the injury prior to Thursday's game against the Hurricanes, announcing that van Riemsdyk will miss four-to-six weeks with a broken right index finger.
Vigneault noted that the injury is similar to the one that sidelined Scott Laughton earlier in the season. In the best case scenario, van Riemsdyk could be back in time to re-join the Flyers for the playoffs. van Riemsdyk has 19 goals and 21 assists for 40 points on the season.
In the meantime, Joel Farabee got called up from Lehigh Valley to take the place of van Riemsdyk. For Thursday's game, the Flyers will start with Farabee on the second line with Kevin Hayes and Travis Konecny and move Laughton into van Riemsdyk's spot on the third line with Derek Grant and Tyler Pitlick. Farabee has seven goals and 20 points in 49 games this season.
The Flyers sit just one point behind the Capitals for first place in the Metropolitan Division entering Thursday's game and could emerge as the leaders with a win and Capitals loss on Thursday night. The Capitals are on the road to face the New York Rangers.