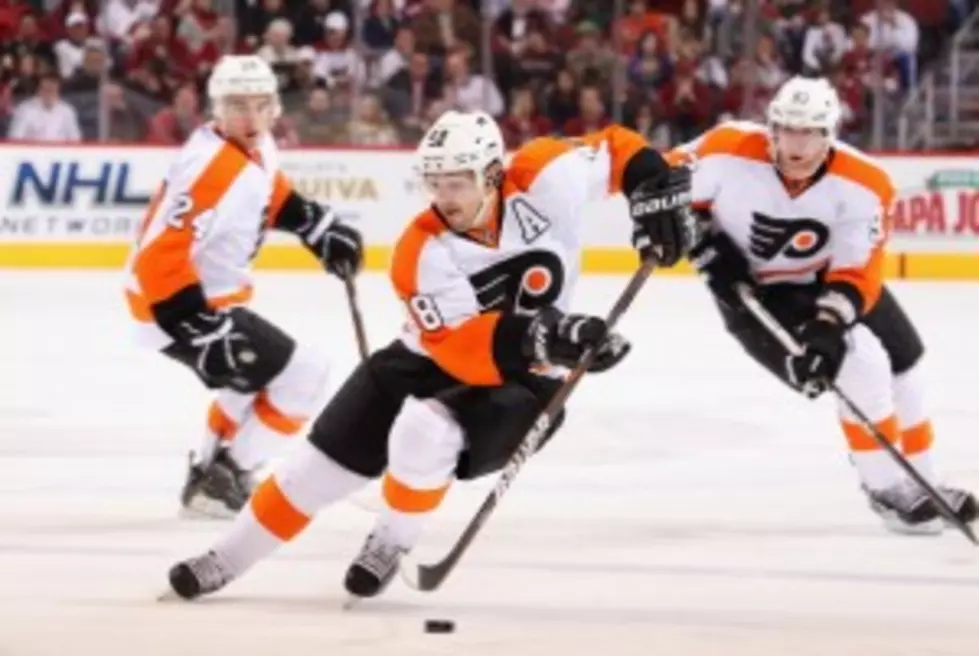 Flyers Hope Power Play Continues to Improve
Danny Breire (Christian Petersen, Getty Images)
The Flyers vowed that rest would be taken into account in all the practices and morning skates. Expect a lot of "optional skates," was the general thinking.
Even after a full practice on Monday, Peter Laviolette kept the Flyers on the ice a little longer than a normal morning skate. The theme, as it has been for much of the season, was special teams.
"That's why I like being here," Laviolette said. "It's in our building. It's a little bit more private. I just think that it gives you an opportunity to work on it. It gives you an advantage with morning skates now with some days being called off practice in a shortened season."
Saturday against the Carolina Hurricanes the Flyers' power play went 3-for-3, raising their percentage from the basement of the NHL to 16th at an 18.6 percent clip. They'd like to keep improving.
Dave Isaac covers the Flyers for 97.3 ESPN and The Courier Post.  Reach Dave Isaac at disaac@gannett.com. Follow him on Twitter @davegisaac.