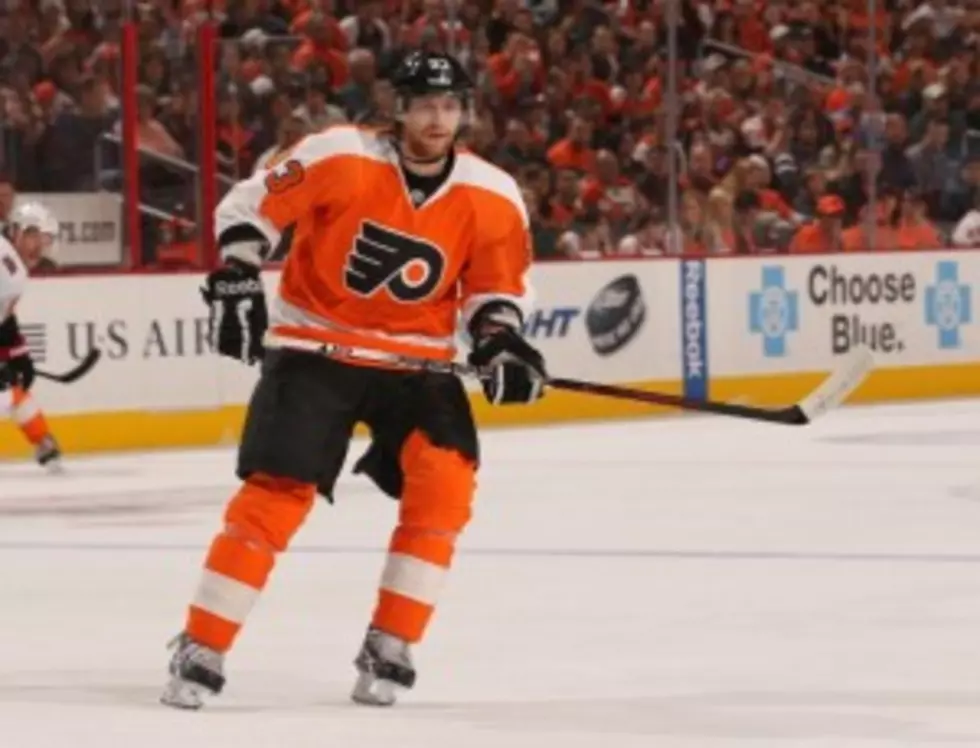 Flyers Need More From Top Line
Overall, Philadelphia managed just 15 shots on goal, which is their lowest total in a playoff game since 2008. (Photo by Nick Laham/Getty Images)
NEW YORK — Craig Berube likes using Sean Couturier's line to shut down the opponent's top trios. He's done it all year and has tried to get that matchup whenever possible.
On the road, where the Flyers are for the first two games of this first-round playoff series against the New York Rangers, favorable matchups are hard to come by.
Rangers coach Alain Vigneault has a different method. He put his own top line of Derek Stepan, Rick Nash and Martin St. Louis against the Flyers' best trio of Claude Giroux, Scott Hartnell and Jake Voracek. So far, it seems to be working.
"Stepan is really good defensively and with their top D it's tough to get much going," Hartnell said. "You can see when you get on the body and create turnovers you're going to get chances. We did get some shots but they were either getting blocked or missing the net and it goes back the other way. So we have to find some way to get some offensive zone pressure and keep it on them."
Hartnell had the only two shots among his trio Thursday night and he fed Andrew MacDonald for the Flyers' lone goal. He went into the corner, hit Ryan McDonagh to create a turnover and dished the puck to MacDonald.
That was the best-designed play the Flyers had all night. Otherwise, they just couldn't get anything going. Berube thought the way to go was chipping the puck behind the Rangers' defense and chasing after it.
After a game in which his team only registered 15 shots, he wants to continue with that gameplan rather than trying to carry the puck into the Rangers' end.