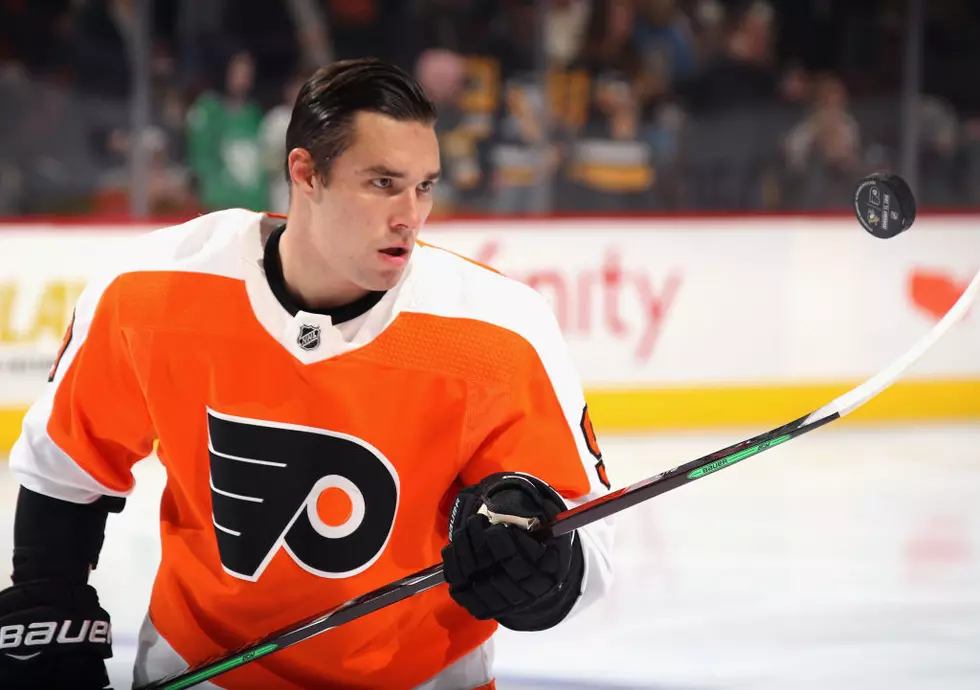 Flyers Not Alone in Waiting Game with Top RFAs
(Bruce Bennett/Getty Images)
August is often a waiting period of the hockey offseason. By that point, most of the offseason work for all 31 teams has been completed and there is nothing left to do but wait for training camps to begin.
That is not the case this offseason. There is plenty of unfinished business around the league with a lot of high profile restricted free agents. For the Flyers, it is Ivan Provorov and Travis Konecny, two key pieces to the Flyers future.
But this is not a situation exclusive to the Flyers. There are several teams that still have young centerpieces to sign, creating a very large waiting game for teams and players to reach an agreement.
Provorov and Konecny are obviously the headliners to the Flyers offseason checklist and have been since the beginning. But around the league, they almost don't rank on the list of players still awaiting new contracts. That list includes names like Mitch Marner, Patrik Laine, Brayden Point, Mikko Rantanen, Matthew Tkachuk, Kyle Connor, Brock Boeser, Charlie McAvoy and Zach Werenski.
It's quite a list of players that still do not have contracts as we enter August, typically the time when players are putting the finishing touches on their offseason workouts. In just over a month, NHL training camps will begin and preseason games will shortly follow. Imagine reaching that stage of the new season without contracts for any combination of the players on that list.
For the defensemen, it's a little easier to see why there is a waiting game. There are only three at the top of the market and each one seems to be waiting for the next one to sign. Provorov is waiting on McAvoy. McAvoy is waiting on Werenski. Werenski is waiting on Provorov. Each one is going to try to one-up the other in negotiations.
For the forwards, it's much different. There are teams that have to figure out how to fit these rising stars into their cap situations -- like Point with Tampa Bay or Laine and Connor with Winnipeg.
Of course, Marner is serving as the headliner of the group, an often talked about name on the free agent market. Marner was widely talked about as a possibility to receive an offer sheet, at least to back Toronto into a corner where they have to pay Marner what matches the offer sheet. Offer sheet signings don't come around too often, but with this grouping, there was certainly a possibility that one would happen.
But none of these names on the list received an offer sheet. Only Carolina's Sebastian Aho signed an offer sheet with Montreal, which the Hurricanes quickly matched. It's pretty likely that had that sequence of events not happened, Aho would also be on this list of unsigned RFAs.
Throughout the offseason, it's been a talking point among Flyers fans about when the two top RFAs will re-sign. It's been a question of when they will sign, what's the holdup, could something happen that prevents them from returning.
The thing to remember here is that several other teams are asking the same questions. The Flyers aren't alone in this waiting game.
You have to wonder how long some of this will drag out. Could it last the rest of the month? Could it go into September? Could training camp start with one of these players unsigned? Could one of these RFAs -- not necessarily Provorov or Konecny -- do what William Nylander did last season and be held out of action for several weeks before finally signing?
It's what is making this waiting game such a stressful and nerve-wracking time. There is a lot of uncertainty still out there with so many top RFAs left to sign. And the thought that the upcoming NHL season is just over a month away from getting started doesn't make it any better.