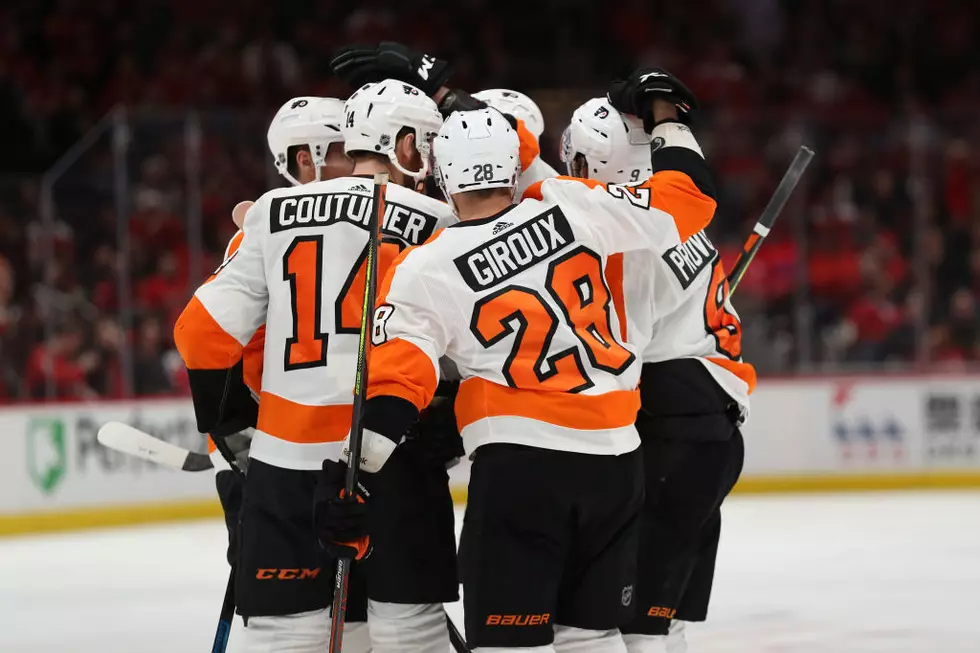 Flyers' Round-Robin Schedule Set
(Patrick Smith/Getty Images)
The NHL's return is now official, and we now have dates for the Flyers three round-robin games.
The league announced Friday evening that the NHL and the NHL Players' Association have ratified the Return to Play Plan with a four-year extension to the CBA, which will run through 2025-26 season.
Enter your number to get our free mobile app
Phase 3 will get underway with training camps beginning as scheduled on Monday.  Then on July 26, the teams will travel to their respective hub cities, Edmonton for the western conference, Toronto for the eastern conference.  Games will then begin on Aug. 1.
The NHL announced the schedule for its round-robin tournament for the top four seeds in each conference, which the Flyers are a part of.
The Flyers will play their first round-robin game against the Bruins on Sunday, Aug. 2. They will then face the Capitals on Thursday, Aug. 6, and the Lightning on Sunday, Aug. 9.
The game times for those games will be either noon, 4 p.m. and 8 p.m.
The other date window that we know is the first round will take place between August 11 and 25.
The team with the best record in the three round-robin games will get the No. 1 seed for the conference quarterfinals, which will be played in Toronto.
Both conference finals and the Stanley Cup Final will be held in Edmonton.