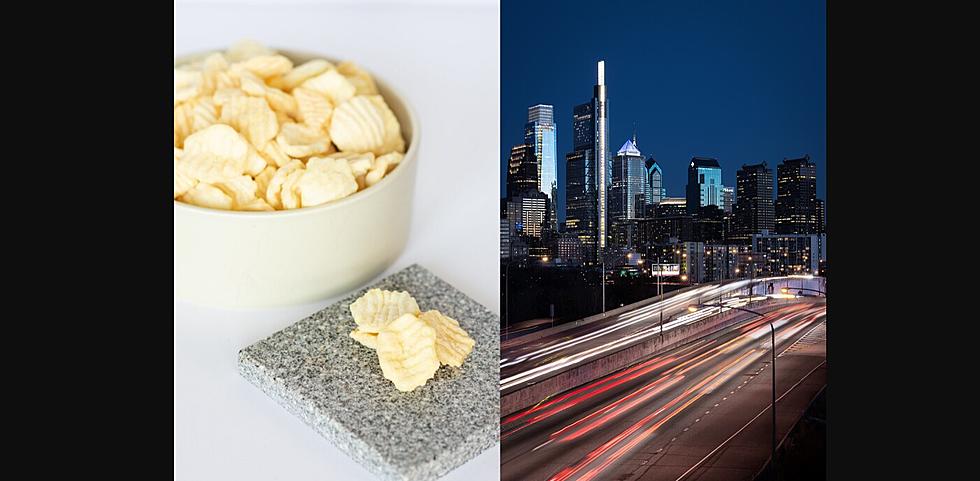 Herr's Asks, What Would Philly-Flavored Potato Chips Taste Like?
Photo by Dan Mall on Unsplash
Here's a question just waiting for a punch line. If the flavor of your potato chips was inspired by Philadelphia, what would that taste be?
Herr's, the Philadelphia-based potato chip company wants to know what a Philly-inspired potato chip would taste like. Herr's plans to launch 'Flavored by Philly', a line of Philadelphia-inspired chips determined by the snack company's fans around Philadelphia.
Win the contest and Herr's will give you $10,000, plus another $10K for the charity of your choice. Not too shabby.
According to their press release, nominations can be made from now through December 6th. If your chip flavor wins you'll see it in stores in the Philly area, plus that prize money. With the flavor nomination Herr's is asking for the story behind the flavor idea, what inspired you.
In the press release Ed Herr, Herr's chairman and CEO said, "Philadelphians are passionate about three things - their sports teams, their community, and good food."
He's not wrong.
You have to hand it to Herr's for coming up with such a clever promotion, but now that we have the assignment of designing a Philly-flavored potato chip, what would yours taste like?
Use your first-hand knowledge and experience with the city of Philadelphia and let your imagination run wild.
Let me give you a rough sketch of my idea for a Philly potato chip flavor.
My Philly-inspired potato chip would taste like a soft pretzel. But, not just any soft pretzel. I'm talking about the kind of soft pretzel that's bare-handed to you by some sketchy-looking guy selling them from a stolen shopping cart outside of the Linc just after an Eagles game.
I'm sure you can picture the guy, and you've probably taken your chances in the past and eaten his soft pretzels. I have, too
That's what my Philly-inspired potato chips would taste like!
I don't think my idea will win the contest, but you can't say it's not accurate.
Great Off-Season Eating: Ocean City's Yummy Year-Round Restaurants
Good Eats! The Restaurants Open Year-Round in the Wildwoods
Here's a look at the restaurants and bars with food open all year-round in the Wildwoods.
50 Awesome New Jersey Kids Who Are Absolutely Adoptable
Here are 50 awesome New Jersey kids who are absolutely adaptable!