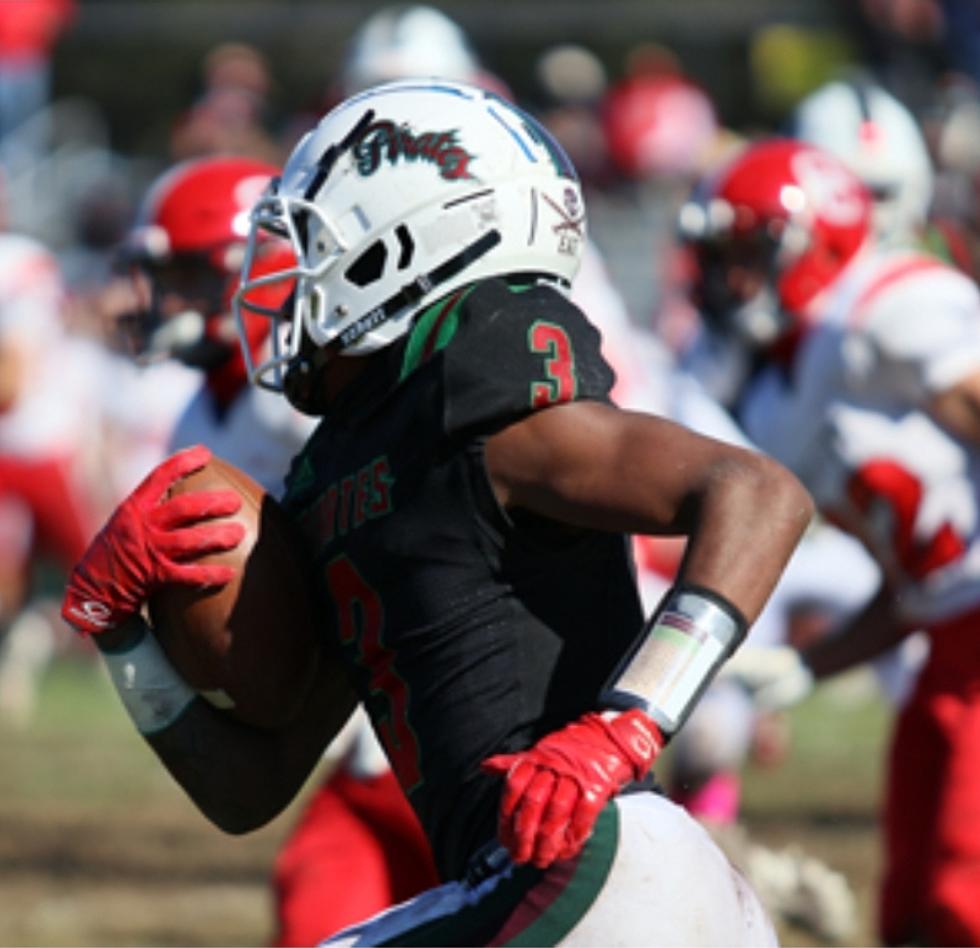 High School Football Stat Leaders
Photo: Dave O'Sullivan, Glory Days
After three weeks of WJFL action, Cedar Creek's J.C. Landicini has the most passing yards and TD passes by a QB at a Cape-Atlantic League school. His Pirates teammate, JoJo Bermudez, has the most receiving yards. And running back Jaquan Howard is fifth among running backs.
That trio has helped Cedar Creek outscore its first three opponents, 130-0.
Ocean City has also held three opponents scoreless, 80-0. The Raiders are led by running back Jacob Wilson, fourth in rushing yards, and QB Riley Gunnels, who is fourth in passing efficiency. Wilson is nursing an injury.
Both teams will face rivals on Friday night – Cedar Creek at Absegami and Ocean City at Mainland.
The leaders in rushing yards are LeQuint Allen of Millville and Kanye Udoh of St. Augustine..
Middle Township's Brett Nabb has the best pass efficiency rating among CAL QBs but he has only thrown 11 passes. Landicini is a strong second followed by Millville's Nate Robbins and Gunnels.
Bermudez has the most receiving yards and is followed by Jahmeer Cartegena of St. Joseph and Holy Spirit's Elijah Steward.
You can check out all their numbers in the rushing, passing and receiving stats for the CAL leaders HERE. All the scoring leaders can be found HERE.
These stats will be updated every week at PrimeEvents.net.
High School Football Venues in South Jersey