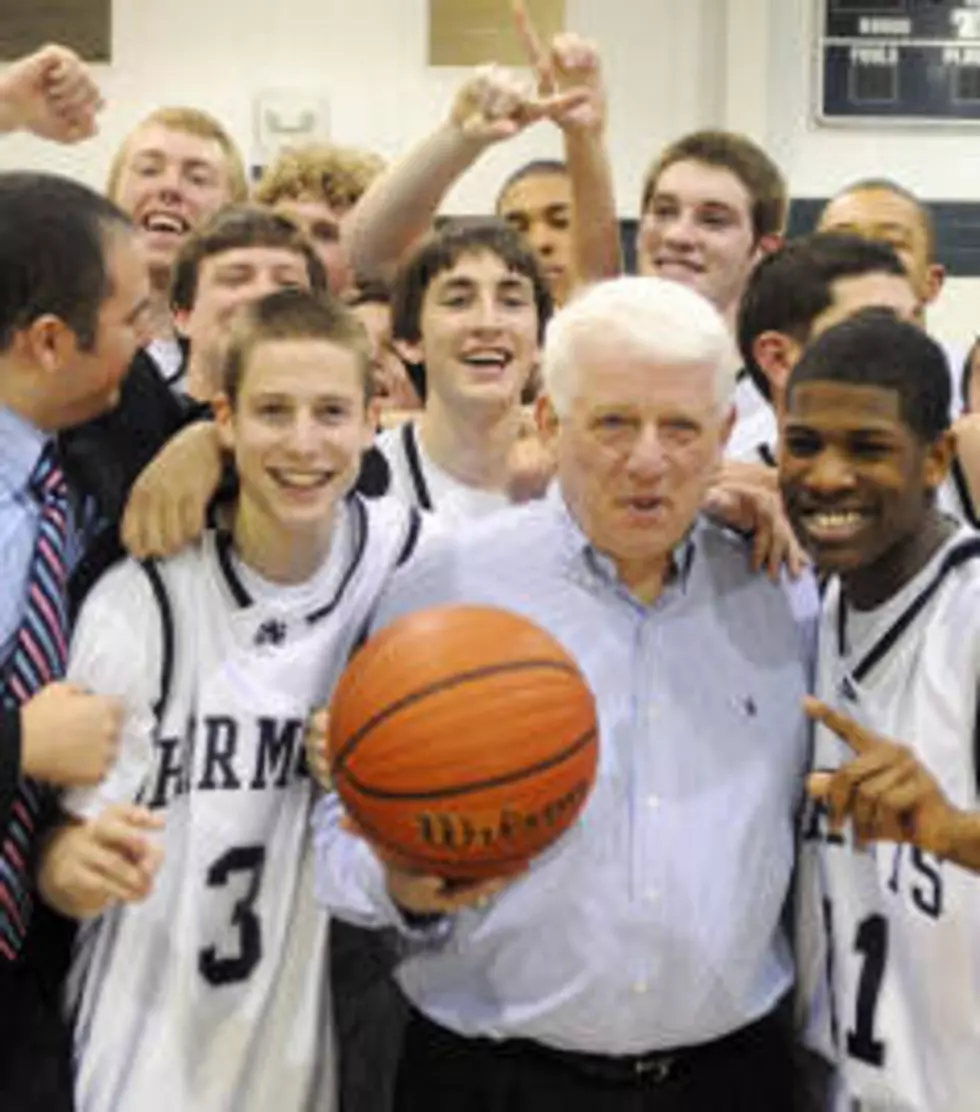 High School Hoops Tonight: Prep Coach Paul Rodio Goes for 776 Saturday Night
Prep coach Paul Rodio tries for history Saturday night on 97.3 ESPN FM (Photo by: Cody Glenn )
Every Thursday night from 6-7 is your chance for up to the minute news and interviews surrounding high school hoops all around the South Jersey area.
Thursday February 7th, 2013
In this opening segment Tyler Donahue talks about the upcoming Olympic-Cape Challenge Tournament which is being held at St. Augustine Prep this weekend. The challenge features teams from all over the area including: Ocean City, Camden, Cherry Hill East and others. For more information please visit their website.
Donahue talks with the founder of the Olympic-Cape Challenge in David Catalana. It was started in 1998 by Catalana along with the Shoot Down Cancer Foundation with 100% of event proceeds going towards cancer research and CHOP. It's very personal for Catalana and his family with his son being diagnosed with a rare form of childhood cancer. It's become a great cause that it is an honor to promote and be apart of.
St. Augustine Prep head coach Paul Rodio called in to talk about the history he will attempt to make on Saturday night at the Challenge. Rodio will attempt to become the all-time South Jersey wins leader at 776. Rodio tied Camden's coach Clarence Turner with a win Thursday evening over Millville. Oddly enough, the Prep will face Camden on Saturday on 97.3 ESPN FM.
Press of Atlantic City reporter Mike McGarry called in to preview the Challenge and talk about the many other upcoming tournaments in the area. McGarry also talks about Rodio and his attempt at 776 on Saturday night. McGarry said that it's not too often that you'll find a coach like Rodio or Tom Feraco of Middle Township who stays at one school for 30 years and racks up over 700 wins so schools and students should make sure they are valuing these coaches while they are still there. Follow McGarry on Twitter.