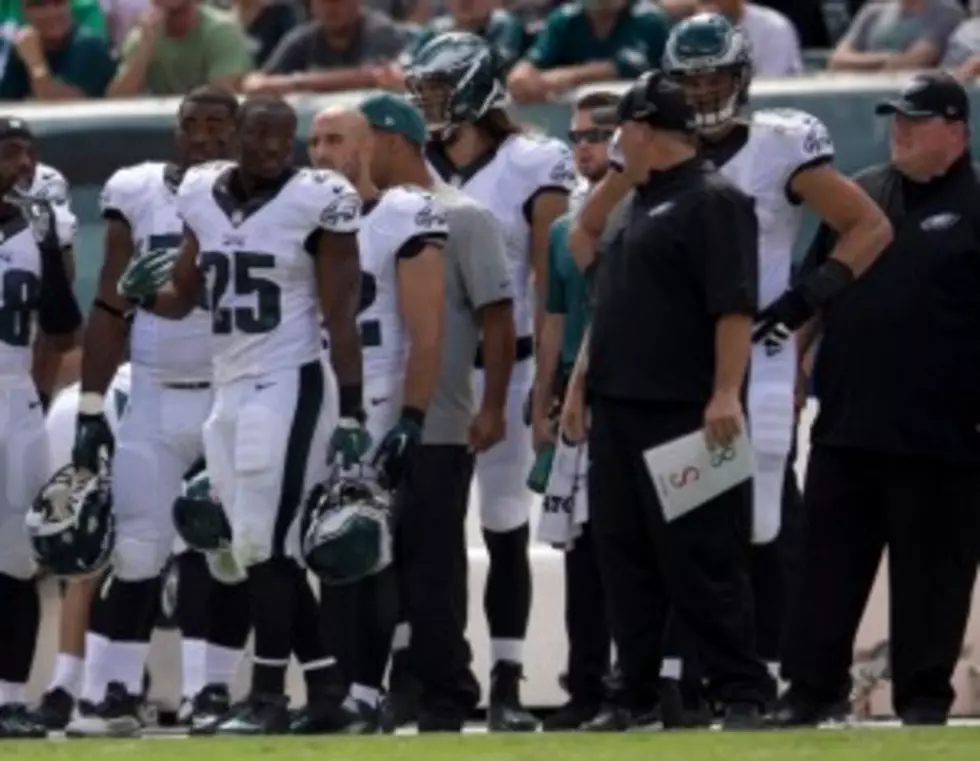 LeSean McCoy: 'Kelly Doesn't Respect the Stars'
LeSean McCoy set a franchise record with 1,607 rushing yards in 2013. (Photo by Mitchell Leff/Getty Images)
A few weeks ago on the Sports Bash, right after the Eagles pretty much changed the entire face of their organization, we discussed how the team had the feel of a college team where the coach is the star of the team.
Much like you see in college, people know the coach more than the players, players come and go in college and few succeed at the next level, but the coach is always there and many times the star.
Well it sounds like former Eagles running back LeSean McCoy agrees with my thoughts - McCoy tells Jeff McLane of the Philadelphia Inquirer that Kelly doesn't respect the star players.
"I don't think he likes or respects the stars. I'm being honest," McCoy said. "I think he likes the fact that it's 'Chip Kelly and the Eagles.'
While McCoy said he still hasn't spoken to Kelly since he was sent to Buffalo, he told McLane that he has no ill feeling towards his former coach, even though the two didn't get off on the right foot in the early stages of Kelly's tenure.
"He's not the bad dude everybody makes him out to be," McCoy told the paper.  "He's just different. But I don't really have any hate for him. I really don't. In the beginning I did, but I don't. If I see him I'll speak to him, respectfully - 'How are you doing, coach? Good luck.' "
So Eagles fans, do you agree with McCoy or is it still in Chip we Trust?