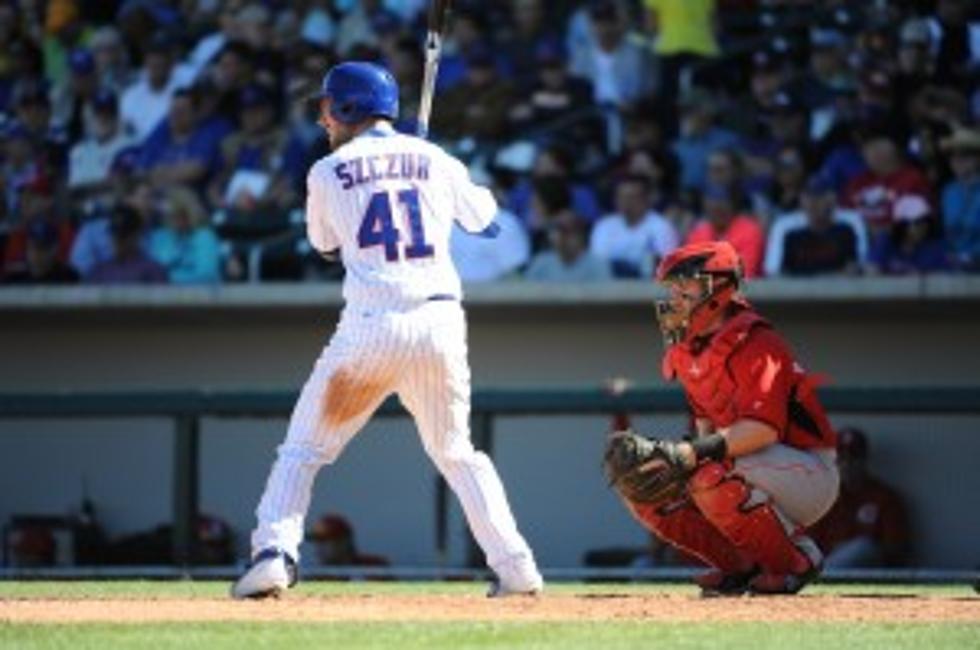 Lower Cape May Alum Matt Szczur Called Up, Homers Off Clayton Kershaw
Matt Szczur from Lower cape May Regional, playing for the Chicago Cubs (Photo by Rich Pilling/Getty Images)
Earlier in the day, the Cubs recalled Lower Cape May alum Matt Szczur from Triple-A Iowa.  Szczur started in the game hitting sixth and playing leftfield.
In 23 games this season in the majors, Szczur is batting just .167, this is the fourth different time he was called up, tonight he made it count.  In a 2-1 game in the bottom of the seventh, Szczur belted a 1-1 pitch off Clayton Kershaw to give the Cubs a 3-1 lead.
They went on to win the game 4-2.
It was first home run of the season and seventh RBI with the big league club.