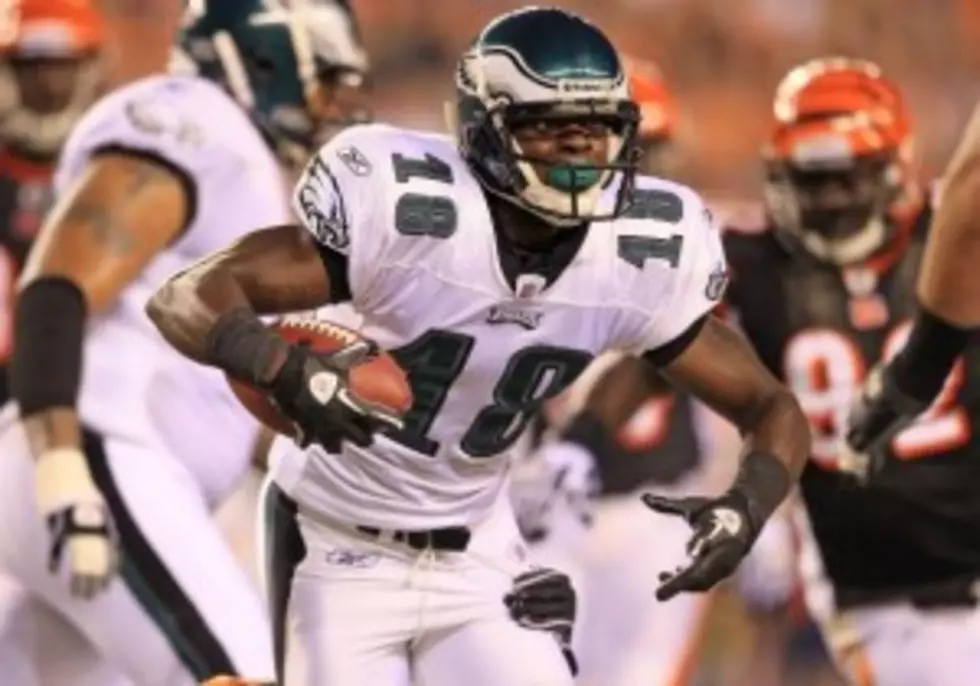 Maclin: "I Think Chip is Going to go Out and Get His Guy"
The Eagles would undoubtedly like to re-sign Maclin after he exploded for 85/1,318/10 last season. (Photo by Andy Lyons/Getty Images)
Some interesting comments from Eagles free agent wide out Jeremy Maclin today while appearing on ESPN Radio earlier today.
When asked about Nick Foles, Maclin said: "Chip has the Green light to do what he wants to do, so I think Chip will go out and get his guy.  Nick Foles is a very capable QB, as he has shown he has the ability to make all the throws.  Obviously last year, things didn't go particularly well for us as we would have like to at the quarterback position."
Does Maclin know something we all don't know?