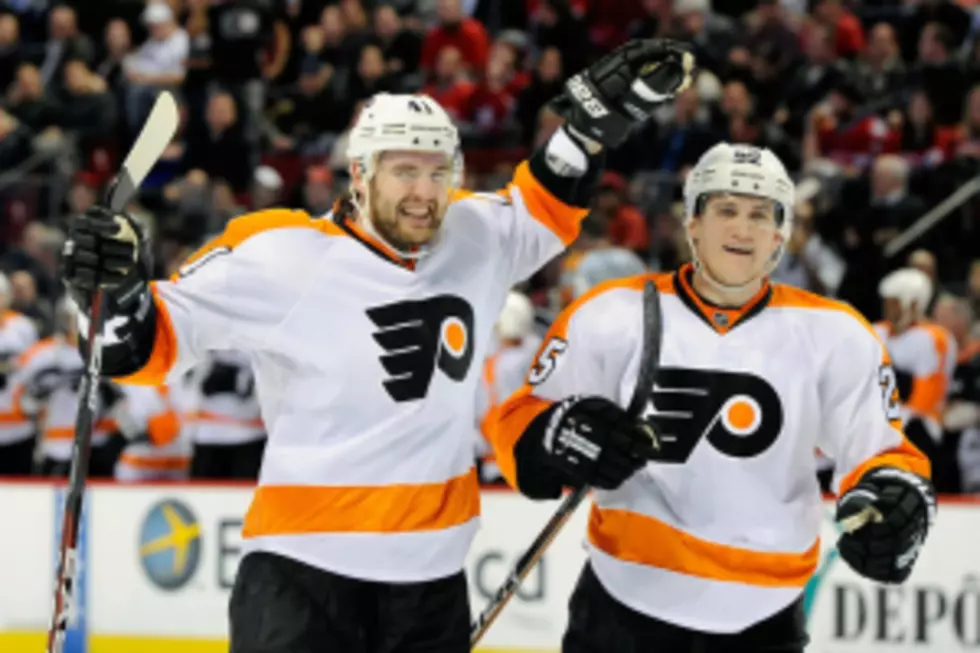 "Meszaros Injury is Exclamation Point on Offseason That Has Been Tough to Swallow"
The already mediocre Philadelphia Flyers defense got thinner today after the team announced that Andrej Meszaros, who was coming off back surgery last season will be out indefinitely with a torn Achilles tendon suffered while training in Slovakia last week.
After losing Matt Carle to free agency, Chris Pronger to a concussion and missing out on restricted free-agent Shea Weber the defense was certain to be a weak spot on the team.
With that, Philadelphia Daily News reporter, Frank Seravalli, called in and told us what moves can be made to replace Meszaros, who is a second pairing defenseman.
Seravalli doesn't see a move in the next coming weeks because of the uncertainty teams are facing with a looming lockout, as the current Collective bargaining agreement expires on September 15.
Frank Seravalli talks with Ryan Messick and Todd Ranck:
Also, Flyers GM Paul Holmgren met with the media this afternoon to discuss the Andrej Meszaros injury:
Pete Giordano is the producer of The Sportsbash," e-mail him: 973espn@gmail.com