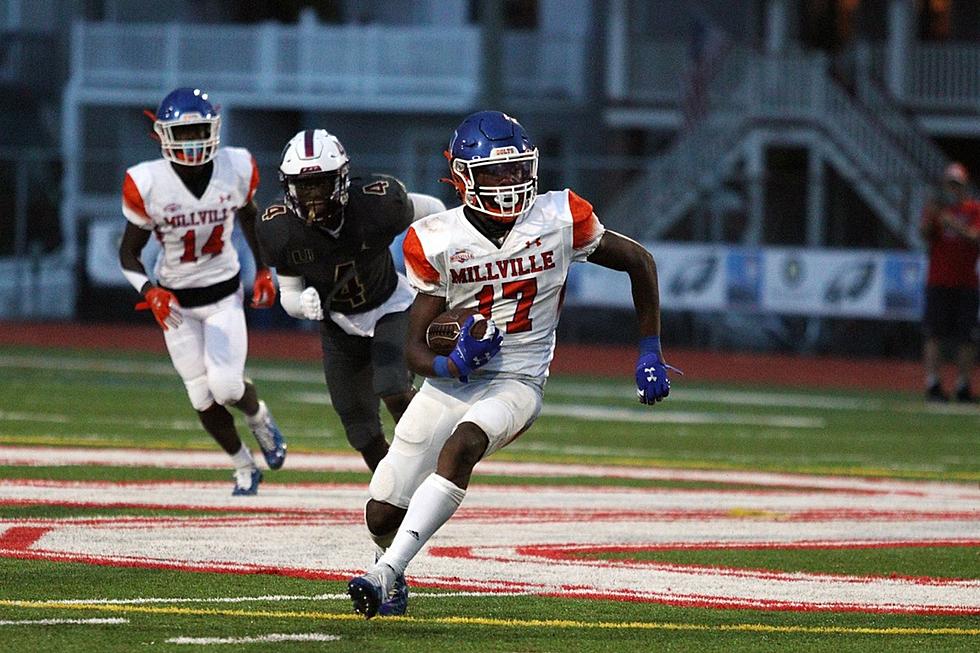 Millville, NJ, WR Picks Up Offer to Penn State
Photo by Dave O'Sullivan/Glory Days Magazine
Millville wide receiver Lotzier Brooks received his 12th Division I college offer on Monday, to Penn State University.
Two weeks ago, Books picked up two offers, one from Nebraska and one from UCONN before his sophomore season on the field has even kicked off.
Brooks set a freshman receiving record in 2021 with 988 yards with three touchdowns, breaking the previous record of of 861 yards was set in 2019 by Pennsauken high's Ejani Shakir, per South Jersey football historian Chuck Langerman.
Brooks will return as one of the top wide receivers in the state of New Jersey on a loaded Millville team that will be among the best in South Jersey.
In addition to Penn State, Brooks already has offers from Nebraska, UCONN, Syracuse, Rutgers, Kentucky, Pittsburgh, Texas A & M, Boston College, Tempe and West Virginia
Top Ten Highlights from the 2021 South Jersey HS Football Season
Check out the Top Ten Highlights from the great 2021 South Jersey Hight Football Season