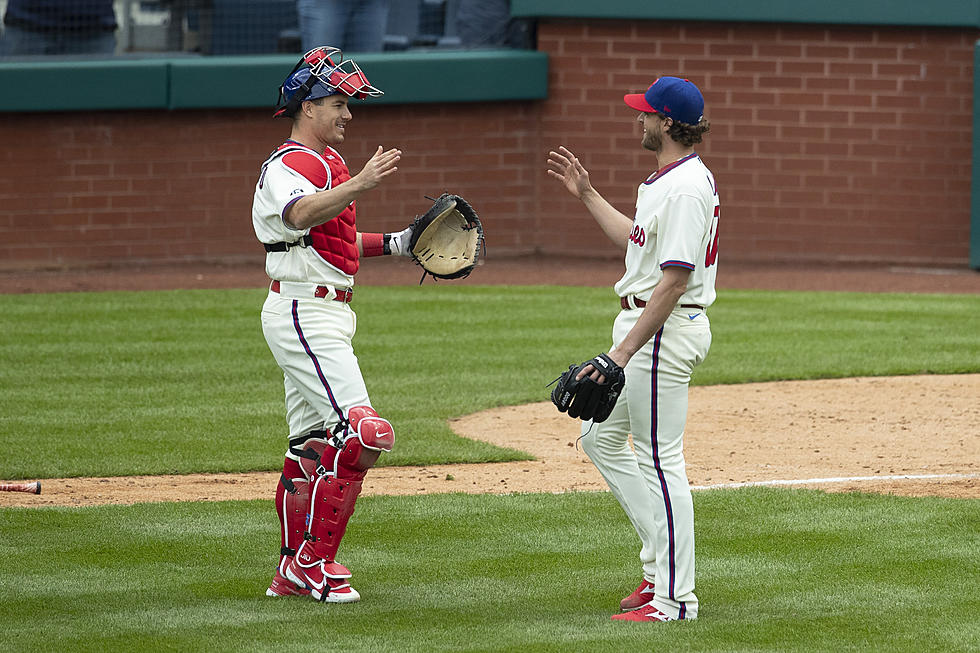 NLDS Game 3: Lineups for Phillies vs Braves
Getty Images
The Phillies and Braves best-of-five NLDS shifts to Citizens Bank Park with the series all tied up at 1-1 after the Braves come-from-behind 5-4 win on Monday night in Atlanta.
Aaron Nola is set to take the mound for Philadelphia against Atlanta starter Bryce Elder for Game 3 of the National League Division Series on Wednesday night. Last year Nola faced the Braves in the NLDS and went sixing innings, racking up six strikeouts, giving up just one run in the win.
The Phillies  lineup is standard to what they've relied upon in their four postseason games thus far against right-handed pitching. Brandon Marsh is back in left field after sitting in Game 2 when Atlanta started southpaw Max Fried.
The Braves have announced that Bryce Elders will get the start for Game 3, making his first ever post season appearance.
Elders, 24, has faced the Phillies twice during the regular season. He pitched seven scoreless innings, allowing just three hits, in a game back in June, but didn't fare as well in this most recent September start against Philadelphia, giving up four earned runs in 3 2/3 innings, with a season-high five walks.
Coverage of the game is being carried on 97.3 ESPN with Jon "Boog" Sciambi and Doug Glanville calling the game. The Sports Bash giving you coverage right up to the first pitch, which is set for 5:07 p.m.
Where to watch Phillies Playoff games during Red October in Atlantic and Cape May Counties
The Phillies are back in the MLB Playoffs for the second straight year and you want to cheer on your team with your fellow Philly Fans! Here are places in Atlantic and Cape May Counties you can watch the game at
Gallery Credit: Josh Hennig/Townsquare Media