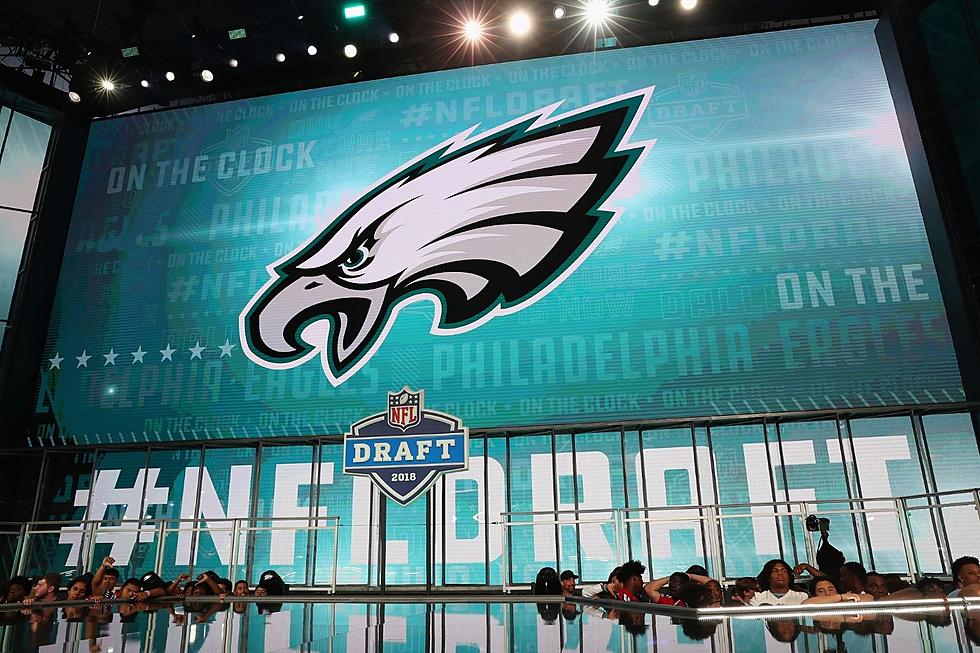 Philadelphia Eagles Locked into 10th Pick in 2023 NFL Draft
(Photo by Tom Pennington/Getty Images)
The New Orleans Saints finished the season at 7-10 after losing to the Carolina Panthers in Week 18. The Saints' beat the Philadelphia Eagles last week, but could only muster up seven points this week against Carolina, which was important for the sake of the Eagles draft positioning.
With the defeat in the team's season finale on Sunday, Philadelphia, which owns New Orleans first-round pick, is locked into the 10th overall pick in the 2023 NFL Draft.
Remember the Eagles lost to the Saints in Week 17.  An Eagles win in that game, would have dropped New Orleans to 6-11, which could have made the pick as high as No. 7.
After their loss, coupled with the Houston Texans 31-30 win over the Colts, the first selection in the 2023 NFL Draft belongs to the Chicago Bears, who finished the season at 3-14.
The Eagles have another first-round pick, which is not yet locked in, but will be based on where they finish in the playoffs.
A recent mock draft, which was put together after these draft positions were locked in over at Pro Football Network, they have the Eagles selecting Georgia defensive tackle Jalen Carter at No. 10.
The Philadelphia Eagles love a defensive line prospect, they have Fletcher Cox and Javon Hargrave as pending free agents, and this is superb value on Jalen Carter. Carter could be a part of the Eagles' DT rotation as a rookie before taking on a more consistent role after that. Combining Carter with Jordan Davis could make for a really high-upside pairing in the center of that defense.
The Eagles went to Georgia last draft, trading up to take Jordan Davis, and this time take his Bulldogs teammate by adding Carter. Keep in mind, both Javon Hargrave and Fletcher Fox are free agents, as is Linval Joseph, who was signed in the middle of the season.
At 6'3″, 310 pounds, he has just about everything you could ask for in a defensive lineman, with the ability to stop the run and rush the passer.
Honestly, it would be quite a surprise to me if Carter was still on the board at No. 10, but if he is there, there is no doubt the Eagles should take him.
New Jersey Airbnb Homes With the Most Spectacular Water Views