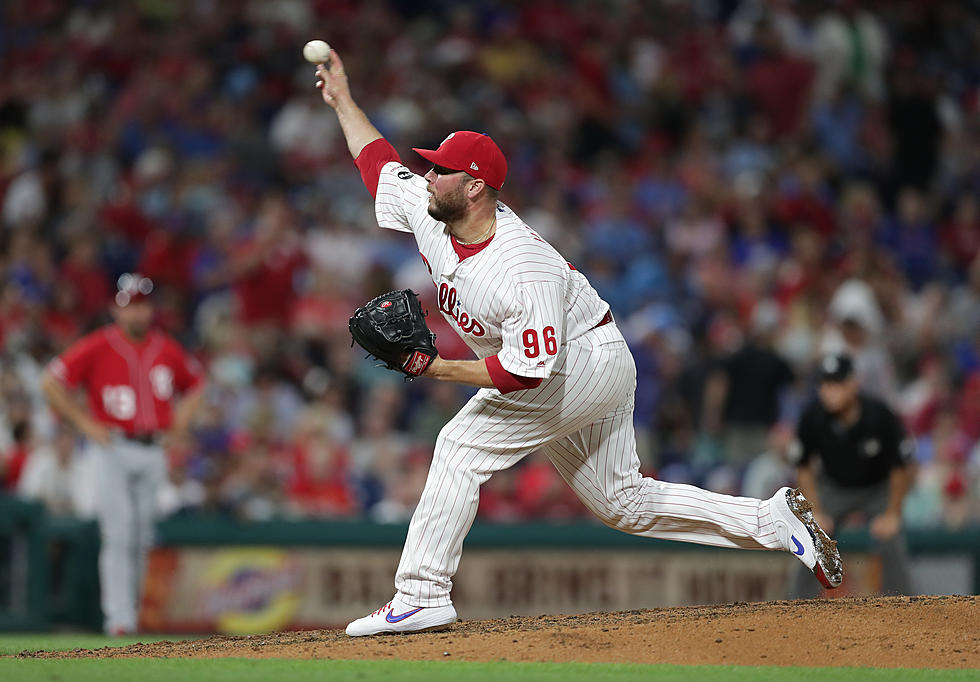 Phillies Bring Back Tommy Hunter
Getty Images
Former Philadelphia Phillies right-handed reliever Tommy Hunter will be back in Clearwater for the upcoming 2020 grapefruit League.
Hunter, 33, signed a contract with the Phillies, Todd Zolecki of MLB.com reported.
The right-hander's last two seasons were also with the Phillies.
Hunter appeared in relief for Philadelphia a total of 70 times in that span, compiling a 5-4 record to go along with a 3.50 ERA, 56 strikeouts and a 1.183 WHIP in 69.1 innings pitched.
Last season, the 33-year-old only appeared in five games, and underwent season-ending surgery to repair his flexor tendon.
Hunter, will be entering the 13th year of his career with five different teams.
In that time, the right-hander has amassed a 56-44 record, 4.08 ERA, 1.244 WHIP, 566 strikeouts and 21 saves in 838.2 innings of work (448 appearances).