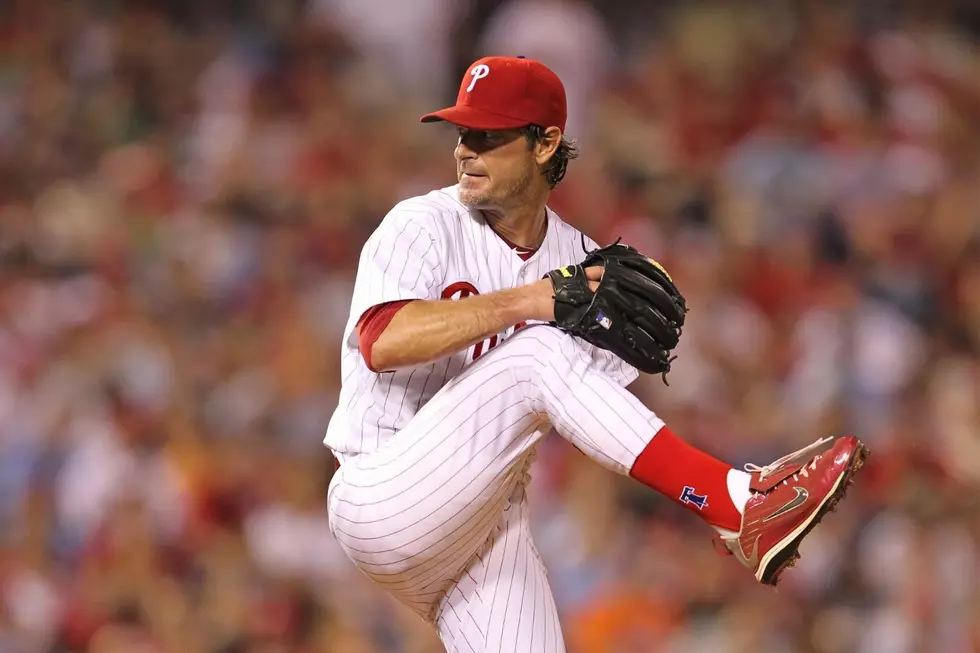 Phillies Opening Day Is Getting Closer
(Photo by Hunter Martin/Getty Images)
The birds outside are chirping louder as we get closer to Daylight Savings Time; When we push the clocks ahead, it's an indication that Baseball's Opening Day isn't far away.  The Phillies are scheduled to start their 2021 season on April 1st at 3:05 against the Atlanta Braves at Citizens Bank Park with limited capacity of 8,800 fans in attendance.
The Sixers returned to play Thursday night after the NBA All Star break embarking on a stretch of five games over the next seven days.  The 76ers hold a tight lead atop the Eastern Conference standings by just a half game over the Brooklyn Nets.  The Flyers head down the stretch with back to back games against the Washington Capitals who are three places ahead of the Flyers in the East division.  The Orange and Black will then play two straight against the New York Rangers followed by three straight against the Islanders.
The month of March is great for sports talk with the NCAA tournament, Sixers Basketball, Flyers Hockey, and Phillies Baseball via for our attention each week!
On Saturday's The Locker Room with Billy Schweim, Scott McKay and I will recap the week's hot topics in sports along with the Sixers first two games back from break, the Flyers upcoming series with the New York teams, Phillies Spring Training and Eagles news.  As the Phillies get closer to Opening Day, the last two starting spots in the rotation are still up for grabs.  The bullpen, which was the worst in Major League Baseball in 90 years looks to improve with a host of new faces on the staff.  We will talk with former Phillies pitcher and World Series Champion from the 2008 team Jamie Moyer.  Moyer will joins the show to look back on his 25 year Baseball career and his five seasons playing in Philadelphia. 
On Sunday's The Locker Room with Billy Schweim, Pete Thompson will step in as the show's Producer and Co-Host with me as we look at the results of the most recent Flyers and Sixers action.  Our special guest on Sunday will be Hall of Fame sports columnist Dick Weiss who worked for the Philadelphia Daily News and New York Daily News for over 40 years.  Dick has seen it all and has covered the NBA and College Basketball.  Dick will give us his perspective on the current state of the world of sports.
Don't miss all the action every Saturday and Sunday from 10am to Noon on 97.3 ESPN radio. 
Phillies Major Award Winners Since 1980
KEEP READING: The Best Boardwalk Foods to Look Forward to Enjoying