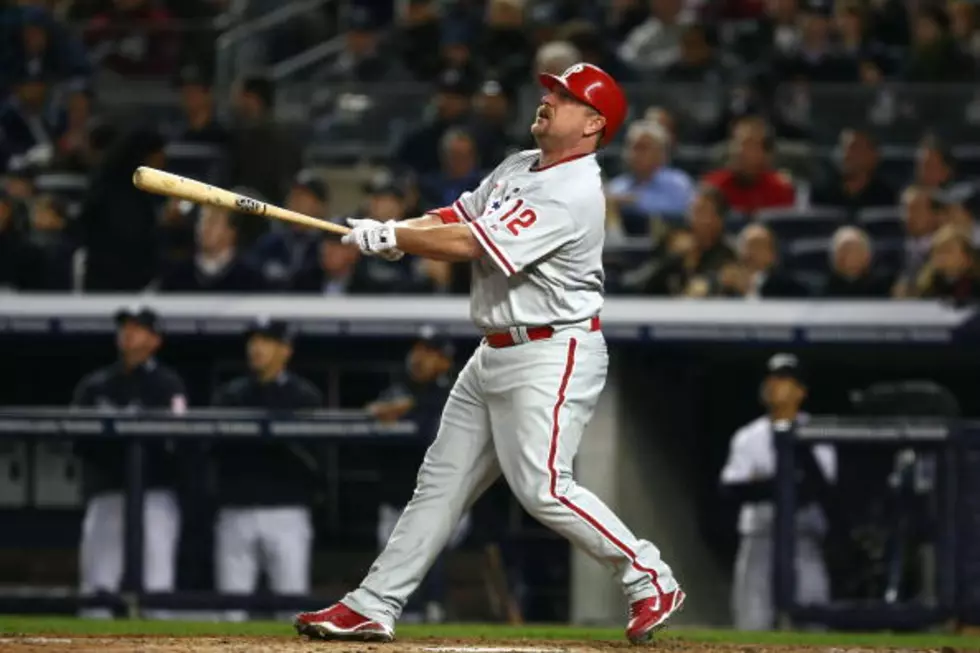 Report: Phillies Looking at Stairs, Price for Coaching Staff?
Once-broadcaster, once-hitting coach, could Matt Stairs return? (Photo by Chris McGrath/Getty Images)
The Phillies have their new manager officially in red pinstripes, introducing Joe Girardi on Monday afternoon.  At the press conference, Girardi mentioned that he would be working with general manager Matt Klentak on filling the team's two coaching vacancies, pitching coach and hitting coach.  A couple names emerged on Monday for those potential jobs.
Jim Salisbury of NBC Sports Philadelphia reported on Monday that the Phillies could consider former Phillies broadcaster and hitting coach Matt Stairs for their open hitting vacancy.  Salisbury wrote, "It would not be surprising to see them consider a reunion with Matt Stairs, their hitting coach in 2017."  Stairs departed the organization for the San Diego Padres after the 2017 season.
Stairs made the move as outgoing manager Gabe Kapler assembled his coaching staff.  Kapler and Klentak ultimately hired John Mallee, who was dismissed this past season and replaced on a pro-tem basis by Charlie Manuel.  Stairs remained with the Padres for just one season, before being dismissed.  It may have been Stairs who took the fall at the time, but Padres manager Andy Green did not last the season.
Salisbury also reports that the Phillies could be considering a big name on the pitching side: Bryan Price.
Former Reds manager and longtime big-league pitching coach Bryan Price has emerged as a strong candidate, according to multiple sources. Price turned down an offer to be the Arizona Diamondbacks' pitching coach, leading some to wonder if he's moving toward an opportunity elsewhere. That could be Philadelphia. Or that could be Boston.
Salisbury reports the Phillies might have already interviewed multiple pitching coach candidates.
That report comes as the Phillies  Larry Rothschild was dismissed by the New York Yankees.
Price was once the Reds pitching coach.  When Price started to get interest from teams to be a major league manager, the Reds responded by promoting Price to be manager.  Price was replaced with David Bell prior to last season.