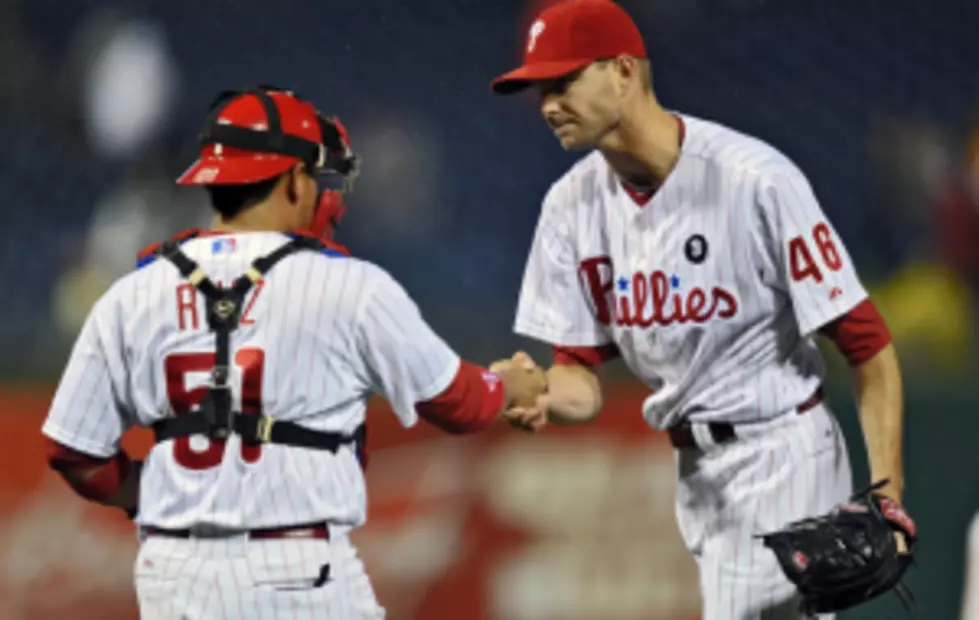 Ryan Madson Declines Arbitration with Phillies
The Buzz around Dallas had been that Ryan Madson might be inclined to accept arbitration with the Phillies because the market for closers was thinning out. Not when Scott Boras is your agent.
Madson declined arbitration with the team before the 11:59 Wednesday deadline, meaning the Phillies will receive two compensatory picks in return should he sign elsewhere.
This had been a hot topic of conversation over the last few days as many wondered if it were possible that Madson would accept arbitration and come back to the Phillies on a one-year deal. If he had, he'd perhaps set himself up for a large payday after the 2012 season. But, come on. Do you really think Scott Boras was going to leave one blessed penny on the table? No, he's going to get what he can now and as much as he can now for his client.
That's probably the right thing to do. Madson would not be the closer in Philly so his value would not rise in terms of being a closer, so the best way to maximize his contract is to sign it now. Boras is known as a miracle worker in baseball, so he should be able to wrangle a fairly solid deal.
Never did I believe Madson would accept. Why would he, when there is a multi-year deal to be had out there somewhere, in some capacity.
Either way, this pretty much officially spells the end of the Madson Era in Philly.