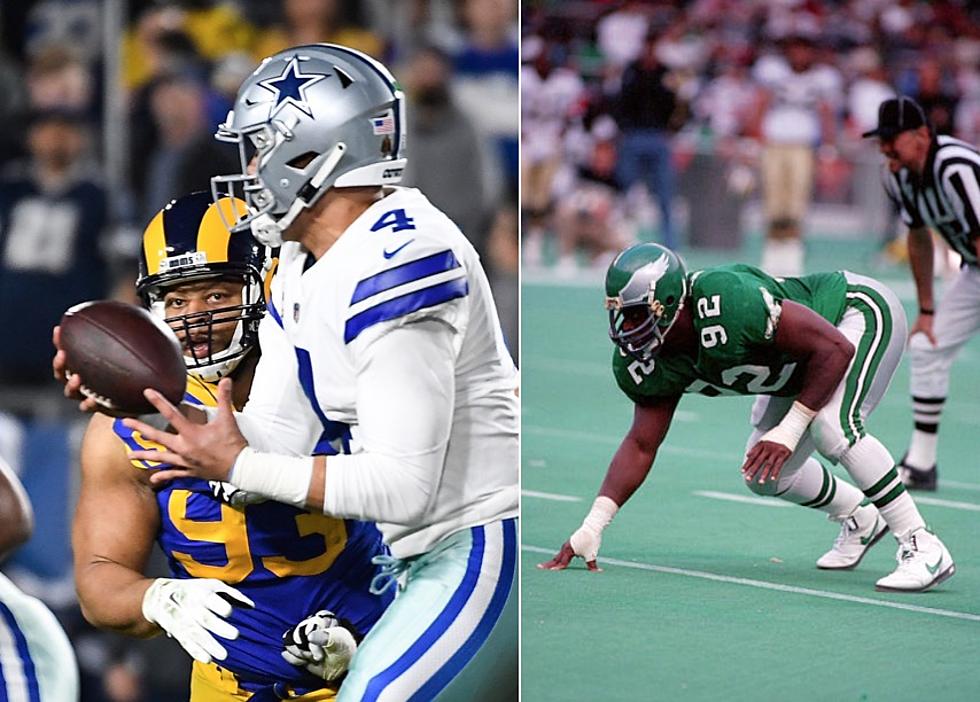 SBLIII: Suh Channels Reggie White
Courtesy: Getty Images
ATLANTA – Look for shades of Hall of Fame Defensive End Reggie White to take the field in Super Bowl LIII. He will look a lot like Los Angeles Rams Defensive Tackle Ndamukong Suh. Suh says he frequently watches film of the former Philadelphia Eagle and Green Bay Packer for inspiration and ideas.
"This week I watched Reggie White film and watched his success and him carrying the Lombardi Trophy around the field," Suh said. "Hopefully I can do the same thing."
White was part of the Packers team that won Super Bowl XXXI. It was his sack that ended that game and secured the victory. He passed away in 2004 at the age of 43, but his career was legendary.
White is second all-time among NFL career sack leaders with 198. He played in 13 Pro Bowls and was named to the NFL 75thAnniversary All-Time team.
"I think we have similar body types and athletic abilities," Suh stated. "Obviously I have never seen him in person to truly measure myself up to him. If I can come anything close to him and be able to replicate some of the things he has done and have that type of success especially on the big stage like this where he has won a Super Bowl, it would be a great situation."
Suh has 56 career sacks including 4.5 this season for the Rams. He has a variety of moves and techniques in his arsenal to attack the opposing offensive line each week. His latest viewing of White's film may have yielded something more to add to that bag of tricks.
"I have watched a lot of things in his film," Suh smiled. "My good friend Lawrence Jackson; we played together in Detroit and have kept in close contact through the years, we found some creative things I could potentially use."
The way Suh smiled as he said he found some creative things to use bears watching on Sunday. Perhaps some new moves and techniques will help the Rams rattle Tom Brady and the Patriots offense. If that happens, then Suh will have his chance to hoist the Lombardi Trophy just like White did 22 years ago.