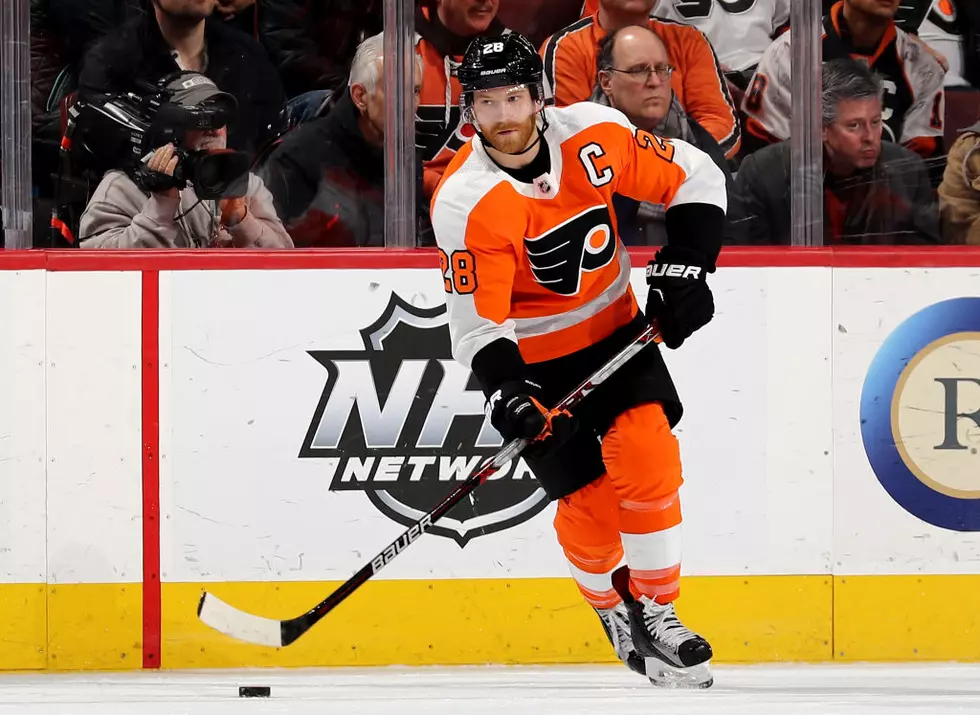 Should Claude Giroux Be A Hart Memorial Trophy Finalist?
Photo by Elsa/Getty Images
Flyers Captain Claude Giroux is having a stellar season as he third in the NHL in Points (74) and second on the team in Goals (22).  Giroux had a major drop in production in recent years, only tallying 58 points last season and 67 Points the year before that.  Giroux is on pace to finish this year with 96 Points, which would be the most for him since the 2011-12 season (93) and also the most Points for a Flyers player since John LeClair during the 1996-97 season (97).
Philadelphia Inquirer Flyers Beat Writer Sam Carchidi joined The Sports Bash on Tuesday discussing how well Giroux has played this season:
"He made it a point to say 'Hey, I got to start doing more' – He really expects a lot from himself, he pushes himself sometimes too much but he has been healthy this year….He was not healthy last year, he told me that last month and you can see what a difference it makes.  He's certainly, to me, an MVP Candidate, I'm not saying he's going to win it but I think he deserves to be a finalist if you had to pick the finalists right now – If the Flyers, somehow magically, become the third team in NHL History to absorb ten losses in a row and win the division, that's only happened two other times….If that happens, if they become the third team, Giroux's going to get a lot of support (for Hart Memorial Trophy)."
Checkout what Carchidi had to say about Petr Mrazek, play of the Flyers over the last two months, and more