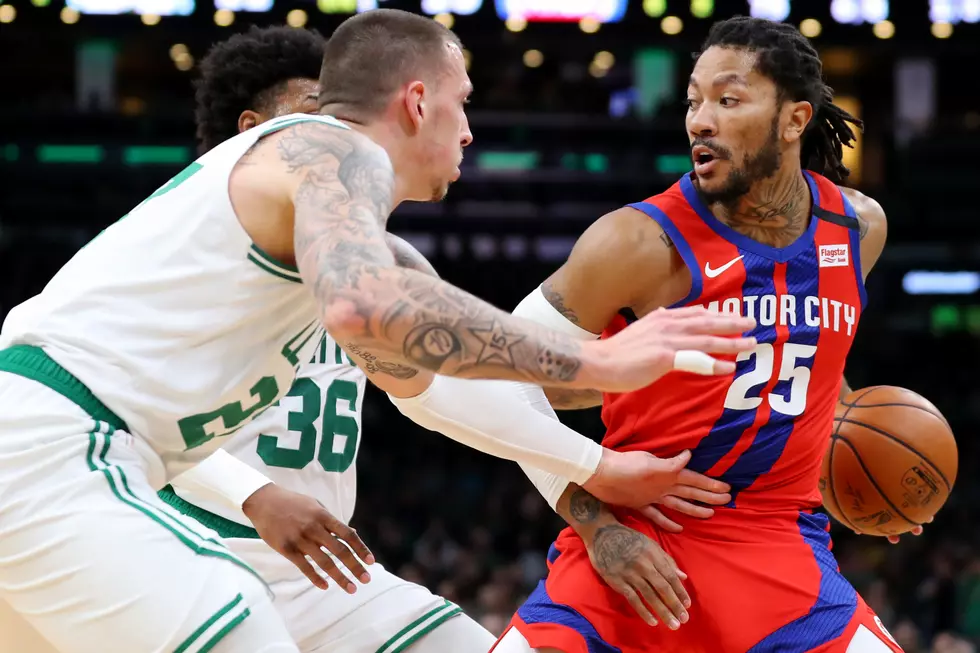 Should the Sixers Trade for Derrick Rose?
Getty Images
The NBA Trade deadline is fast approaching and the Sixers seem interested in upgrading their roster.
While they might not look to add to their starting lineup or a big name, they could look to add a veteran off-the-bench who could add some scoring, or shooting.
One guy who could help when with some bench scoring would be former MVP Derrick Rose, who is currently in Detroit with the Pistons. He could be a target for the Sixers at this year's trade deadline on Feb 6.
Rose has been solid for the Pistons with averages of 18.1 points, 5.8 assists, 2.4 boards in 25 minutes per night.  He is not a great 3-point shooter, hitting on just 31 percent of this three's this season, but would give the Sixers a shot creator, something they currently lack in the half-court.
He would be a good fit along side Ben Simmons, and could run the second unit when Simmons takes a seat.  He would give the Sixers a veteran scoring guard off-the-bench, and a shot creator that could play with the first-unit throughout the game.  He has played will in a reserve role with Detroit, so its a role he is used to playing and could provide a big lift to the Sixers bench.
Rose would be a great fit for the Sixers, adding a veteran scorer, who adds depth to the roster.