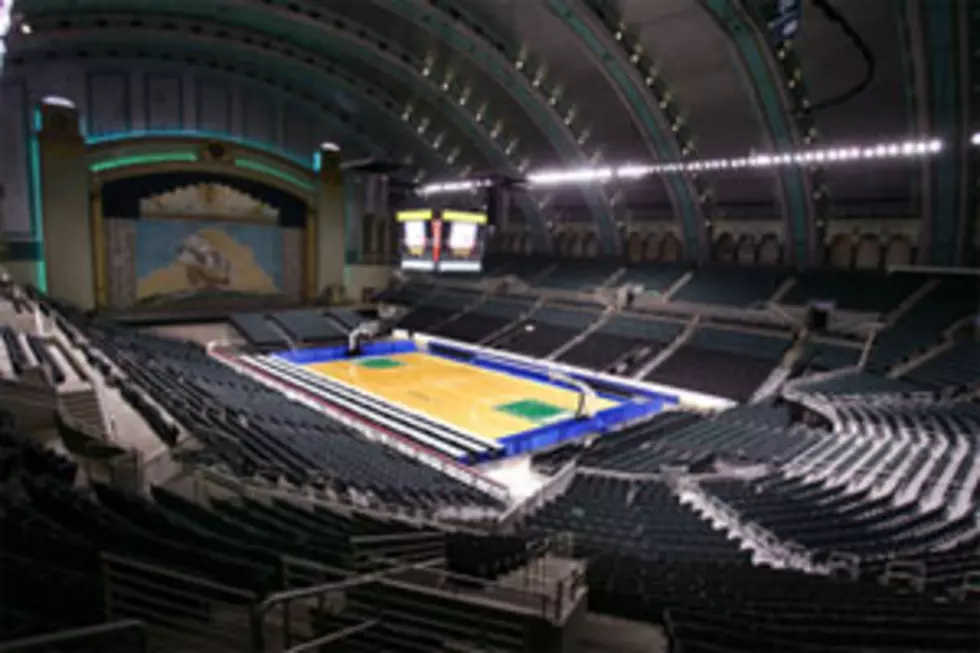 Sixers Announce Preseason Game at Boardwalk Hall, Rod Thorn Talks About It on Tuesday's Sportsbash
Did you miss the Sports Bash or do you just want to listen to it again?
The Sports Bash ON DEMAND gives you the chance to go back and hear what you missed.  Its the Sports Bash with Mike Gill and Todd Ranck.
Here is today's show: Tuesday August 21st 2012.
The Sixers finally made the announcement today about a preseason game at Boardwalk Hall. The Sixers held a press conference there today and it was announced that the Sixers and Brooklyn Nets will be playing a preseason game in Atlantic City on October 13th. Sixers President Rod Thorn called in after the press conference and talked with Mike and Todd about the new look team. Thorn said it should be the debut of Andrew Bynum.
Can Mike Vick Win a Super Bowl
Philadelphia Eagles QB Mike Vick again went down with an injury last night in the second preseason game, Vick also left Game 1 against the Steelers with an injured thumb. Mike and Todd wondered if with the way Vick is getting injured, can the Eagles win a Super Bowl with him at QB? Callers react with their opinions as well:
Sportsbash Stock Exchange
1. BUY OR SELL DeSean Jackson's Tweet?
2. BUY OR SELL Roger Clemens returning to MLB?
3. BUY OR SELL Cullen Jenkins reacting to Andy Reid the way he did last night?
Mike and Todd talk about Roger Clemens and his attempts at a possible comeback in the majors. Clemens has signed with an Atlantic League in Sugarland, TX and will make his debut this Saturday. Mike believes players like Clemens and Barry Bonds should be somehow memorialized in the Baseball Hall of Fame.
It's a Tuesday edition of Top Tweets brought to you by The NEW Mercedes-Benz of Atlantic City.  Visit their website and drive home in a luxury car tomorrow!
Mike Gill and Ryan Messick talk some Football Fix at 5:30 with the Eagles preseason victory last night against the Patriots. Both were impressed with how rookie LB Mychal Kendricks played last night and their expectations are quickly rising. Nick Foles has most likely inserted himself as the back-up QB, Andy Reid has all but conceded that. Mike is still worried about DeMeco Ryans.
1. Over/Under on Mike Vick games played
2. Has Nick Foles done enough to be back-up to Mike Vick?
3. Anyone lose a roster spot last night?
4. Do you like NFL pushing product in UK?