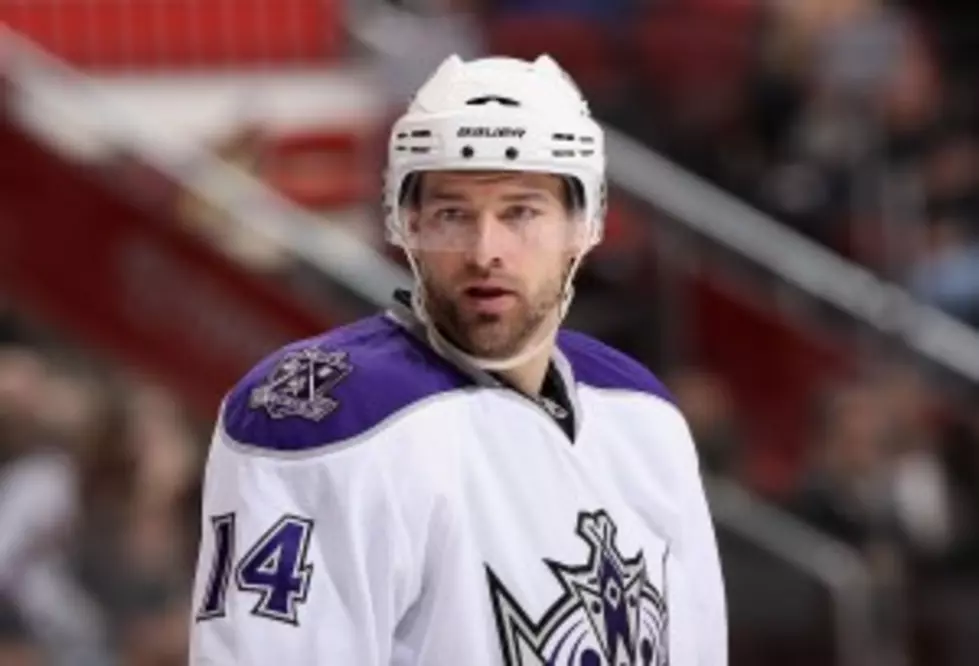 Stanley Cup Winning Justin Williams Rubs the Stanley Cup in the Face of Atlantic City
Los Angeles Kings F Justin Williams, who started his career and played with the Flyers until 2006 brought Lord Stanley's Cup to Caesars in Atlantic City, NJ Thursday afternoon.
It's Williams second time winning the Stanley Cup, he won his first in Carolina with the Hurricanes under current Flyers head coach Peter Laviolette.
The Flyers traded him to Carolina in exchange for Danny Markov.
Markov played less than a full season in Philadelphia.
While at Caesars with his time with the Cup, Williams sat down with Mike and Todd to talk about winning a Cup for the second time and how the emotions are similar or different.
Pictures of The Stanley Cup will be coming shorty...
Justin Williams sits down with Mike and Todd on The Sportsbash: