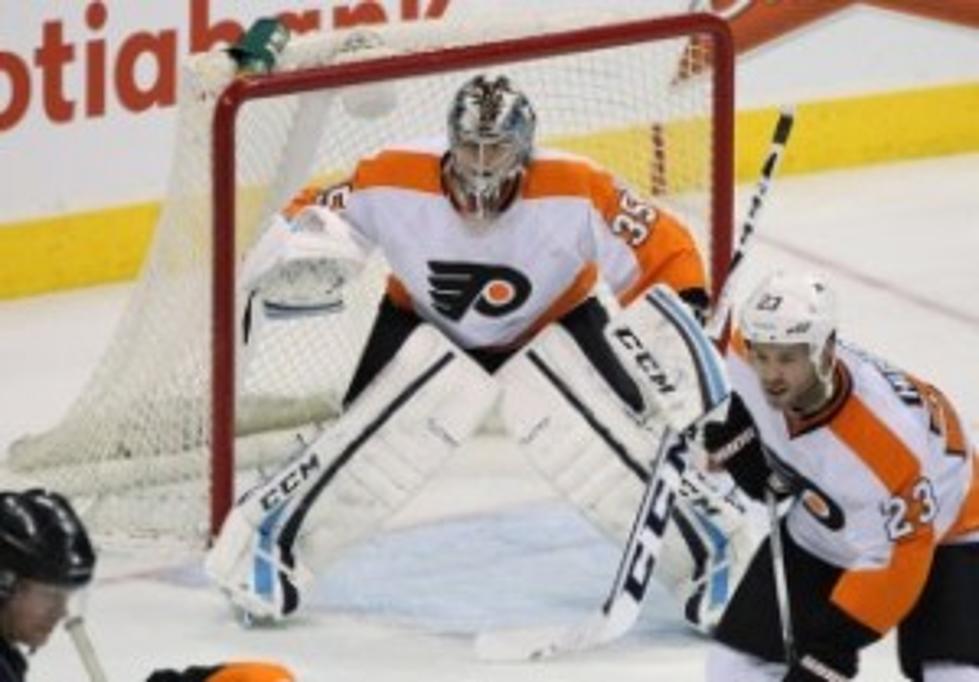 Steve Mason Signs One-Year Extension With Flyers
Steve Mason has signed to remain in Philly (Photo: prohockeytalk.nbcsports.com)
When he got a call from Columbus GM Jarmo Kekalainen notifying him he had been traded to Philadelphia, goalie Steve Mason saw it as a chance to press the reset button on his entire career.
Flyers general manager Paul Holmgren said he never considered Steve Mason to be a rental when he dealt for the goalie about a half hour before last Wednesday's trade deadline.
He had been talking with the 24-year-old's agent even before the trade was made. Clearly Mason wanted to be part of the picture in Philadelphia, so much so that he inked a one-year extension with the Flyers on Monday worth $1.5 million. As a pending restricted free agent this offseason, he would have been due a $3.2 million qualifying offer.
"Whether that would have been given to me, that remains to be seen," Mason said. "It's something that I was comfortable not waiting for. Coming to Philadelphia, it was a group of players that I was familiar with."
He played with Luke Schenn, Claude Giroux and Wayne Simmonds on the 2008 Canadian World Juniors team that won Gold. He also played with Jake Voracek in Columbus before Voracek was traded to Philadelphia two summers ago.