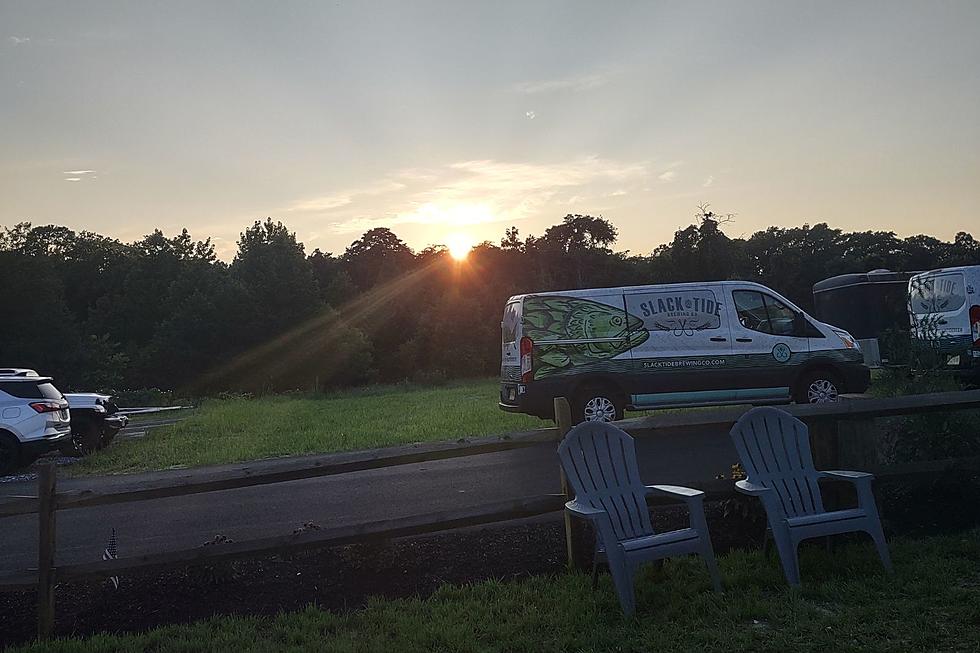 This Autumn Weekend means Seasonal Brews, Fall Festivals, & more
Photo by Josh Hennig/Townsquare Media
The 2023 Fall season is officially here, which means we get to enjoy autumn-themed festivals, unique seasonal drinks, and we find wood for bonfires. This weekend you can support your local community, sample some great seasonal brews, and celebrate the change of seasons at Slack Tide Brewing Company on Route 9 in Dennis Township.
The weekend at Slack Tide Brewing begins on Friday, September 29th with a special "Pint Night" Fundraiser to support the girl's girl's Cape Express "Mayhem" team. From 6 to 8 pm, you are invited to come out and support this U14 Youth Travel Soccer team by drinking beer. There will be live music and donations made for the team. For more information about Cape Express Soccer, you can visit their website here.
At this "Pint Night" Fundraiser, you can grab a six-pack of the popular Slacktoberfest lager beer featuring a rich combination of malt flavors and hops.  Nothing says "welcome to the fall season" like this interpretation of the classic German Märzen beer. But there are two other new releases at Slack Tide in time for the Fall season: Jet Head IPA is made with all Galaxy Hops featuring subtle notes of citrus and peach while the new Lemon Shark is a Tasting Room exclusive Hard Lemonade.
On Saturday, September 30th is the Harvest Tide Celebration from 12 to 6 pm featuring more than a dozen local vendors plus music and fun for all to have as we close out the month of September. The list of vendors who will be at Slack Tide Brewing Company on Saturday includes:
*Hit the Road Jack
*Salty Acres
*East Coast Jewels
*Bayside Seafood
*Misty Meadows Sheep Dairy
*Luna Soul and Bowls
*Pickle Girl Pickles
*Bowtiful by Tracie
*Hank Sauce
*Joyce Clark Designs
*Wick Witch Candle Co.
*Cherry's Natural Foods
*Salty Paws
*Wood Song Mushrooms
*A and A Party Dips
*Groovy Girlz
*Poppin' Bobs Popcorn
*National Guard Tent
Slack Tide Brewing Company moved into their new location just a few months ago, located on the right-hand side of Route 9 Southbound in Dennis Township. For more information about their craft brews and events, you can visit their website here.
SCREAM! Scary Halloween Attractions in South Jersey, Philly
Here's information and a photo gallery of the scariest Halloween attractions in South Jersey and Philadelphia.