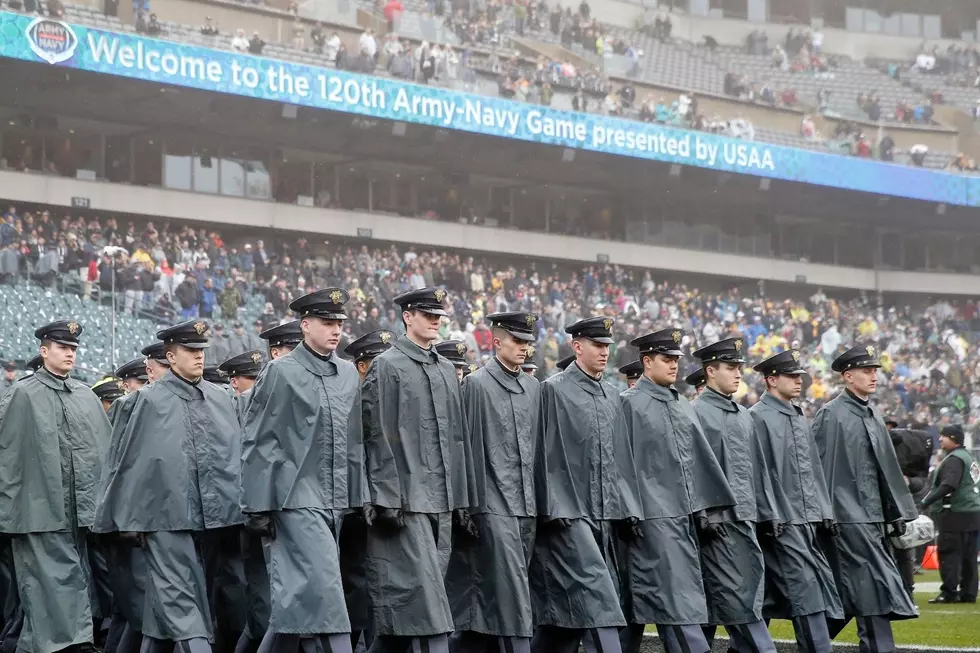 This Eagles Season Hurts But We Still Have The Army-Navy Game
(Photo by Elsa/Getty Images)
Once again the year of 2020 has handed us more challenges than we ever expected and the College Football season has had to adjust their season week to week.  This weekend features the most famous rivalry game in all of Football and it will be unlike any other as a result: The 121st Army-Navy Game will be played at Michie Stadium at West Point in New York, the home of the Black Knights of the Hudson.  Over the years, these two teams have played at a neutral site located in-between West Point and Annapolis in Maryland.  The City of Philadelphia has hosted the rivalry game 89 times, with New York City being the location 11 times, Old Giants Stadium in East Rutherford in New Jersey hosting on four occasions, and in 1905 Princeton's University Field played host.  Before 2020, only a total of six meetings between the military academies was played at field that was not a neutral site.  This year will be the first time this historic game will be played at West Point since World War II in 1943.
On this Saturday's show, The Locker Room with Billy Schweim, will preview my favorite contest of the season as we do each year.  We will talk with a West Point graduate, Retired Col. Johnny Brooks, 1971 Graduate.  Brooks sends his Army Football email out to over two thousand Black Knight fans across the country and overseas after every game.  Then we will hear from former Navy Football Player and Absegami High School Alumni Mike Heron about his playing days at Annapolis for the Midshipmen and get his perspective on the big game. Also, the Phillies, Eagles and Sixers all are in the news, so Scott McKay and I will talk about it!
This Sunday, the Eagles will debut their big change at Quarterback as they will start Rookie Jalen Hurts.  Hurts was drafted in the second round of the 2020 NFL Draft after an incredible college career at Alabama and Oklahoma that includes 124 Total Touchdowns, which is 20th most in College Football history, and Hurts finished second in the 2019 Heisman Trophy voting.
On this Sunday's Eagles pregame show, we have our weekly visit with 973espn.com Eagles Writer and FOX 29 Sports Anchor Scott Grayson with his insight on the Eagles-Saints Game.  Then in our "Where Are They Now" segment, we will hear from former Eagles Running Back Wilbert Montgomery.  Also my Fantasy Football Guru Brian Hartley will give us his picks for NFL Week 14 Sunday Games.
Don't miss all the sports talk this Saturday and Sunday from 10am to Noon in The Locker Room with Billy Schweim on 973 ESPN!
Eagles Head Coaching Wins All-Time